GHANA

"What do you think about 10 years of training to become a Surgeon", he asked her. He watched her face intently, as the answer that was written there came to light. In an instant, she had considered the many directions her future career could take, what the obstacles would be, and the payoff. This Ghanaian medical student faced a world of possibilities both within Africa and abroad. "I don't know", she mused, as if the matter were fully considered. The training time is just too long for students to reach the surgical specialties.
- Story told by Brad Rockwell, MD; Vice-Chair of Academic Affairs, University of Utah, Plastic Surgeon
Beginning in 2012, faculty from the division of Plastic Surgery have made annual visits to KATH Hospital and KNUST Medical School in Ghana.   Teams comprised of plastic surgeons, anesthetists, residents and medical students have established enduring professional relationships with their Ghanaian counterparts that are renewed annually through lecture programs and clinical collaboration. The bi-directional exchange that has resulted continues remotely between visits as colleagues share interesting cases via telemedicine.
 INSERT HERE, Story of Plastic Surgery in Ghana (infographic?) how many surgeons  exist in Ghana to serve total population,how many have received their training via Ghanian institutions, what are the # of medical residents in Africa that pursue a career in surgery? What regional disparities exist when it comes to providers & access to care?
 Dr. Brad Rockwell's five year's of consecutive trip-taking has been in step with the origin story of Ghana's first ever Plastic Surgeon.  Komfo Anokye Teaching Hospital (KATH) has 5 of 9 plastic surgeons that serve the entire country, and the only site producing Plastic Surgeons in Ghana. KATH had just only developed the new plastic surgery residency when they requested Dr. Rockwell and his team to augment the educational program and promote the specialty with medical students.
 During site visits, US and Ghanian colleagues collaborate with a clinical caseload of 2-3 cases taking 8-10 hours per day, with Dr. Rockwell supervising residents of the plastic surgery program that has now grown to support three residents (PGY1,2,3) and a complete three-year cycle. Each morning consists of lectures on topics requested by the plastic surgery residents  and offered to medical students, plastic surgery and general surgery residents, and plastic surgery attendings. Diverse faculty such as Dr. Jay Agarwal (Plastic Surgery Division Chief), Bo Foreman, PhD (anatomy Professor), Dr. Steve Hartsell (Emergency Medicine Division Chief) and faculty from the Pediatrics Emergency Medicine have participated in this exchange.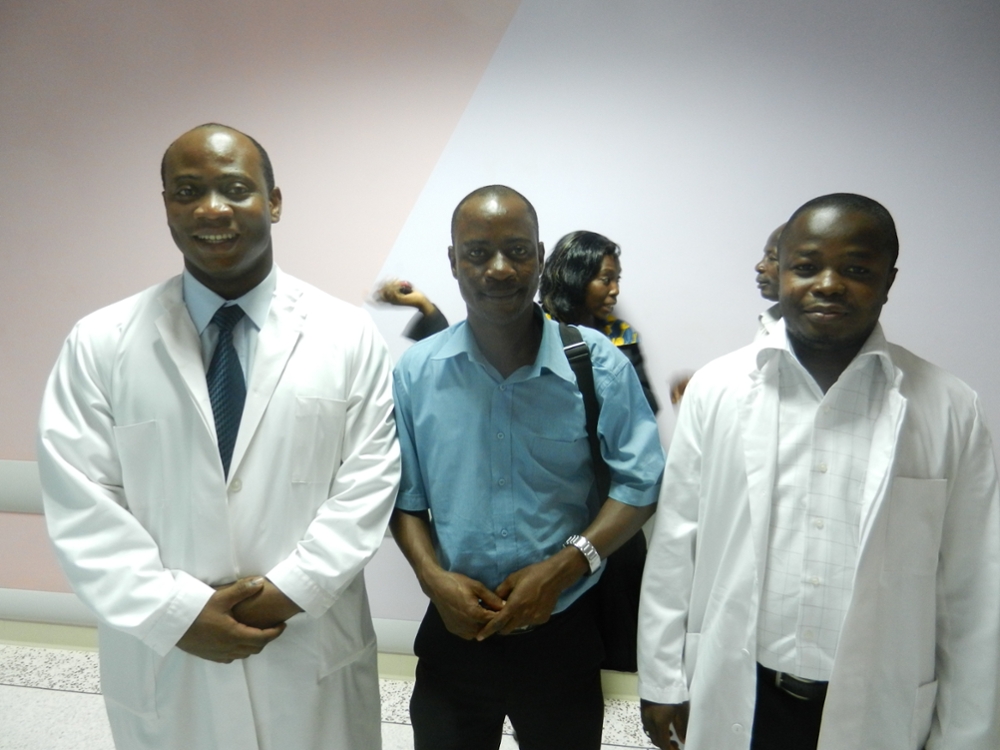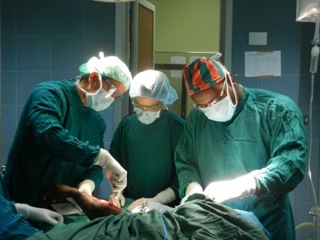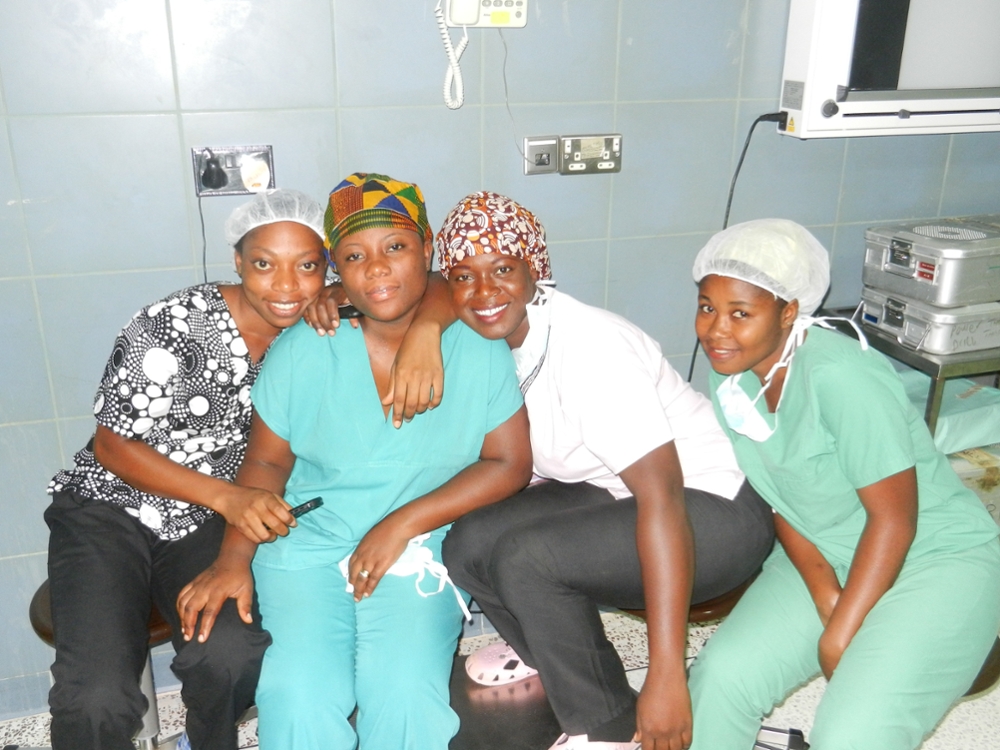 The University of Utah has had a privileged role to play in the emergence of retaining local surgical talent for the practice of surgical specialty in Africa . Project leaders are interested in helping Ghanaian medical education professionals further develop their plastics residency training program. This will look like improving the efficacy of the visiting team's educational efforts by developing tools that quantify the impact of the training on knowledge and clinical surgical skills. The project supports KATH Hospital as a center of excellence for Western Africa in shaping its capacity to be a model and precedent-setting leader for resident training in West Africa. The future direction of this partnership is being shaped as our faculty look to address problems of lack of access to care at a national & regional scale, given the inadequacy of current supply of surgeons to provide such care.  Faculty are currently vetting solutions that shorten the course of training required for Plastic Surgeons and what it would look like to restructure national professional requirements in Ghana for plastics residency.
Click here for more information on the Division of Plastic Surgery. Photos courtesy of Brad Rockwell. 


---
GUATEMALA
---