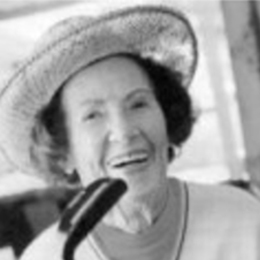 The Dorothy S. Hall
Endowed Scholarship in Physician Assistant Studies
Dorothy S Hall was an accomplished businesswoman, philanthropist, and dear friend of the PA Program. She always found time, while raising three daughters, to support and fill several philanthropic positions. She was a devoted Ute Fan and started the Ike Hall Memorial Scholarship Fund for Utah athletics. Later, she started her own Physicians' Assistant scholarship fund. We are forever grateful to this incredible woman for her support of our program.
Applicants must meet the following requirements:
The applicant must be a Physician Assistant Student enrolled in the Utah Physician Assistant Studies Program, in any year of study.
The applicant must have excelled academically.
The applicant must demonstrate a desire to work in medically underserved rural communities.
The applicant must be able to demonstrate financial need.

You must have a current FAFSA on file with the Financial Aid Office.
Award Distribution:
One award in the amount of $500 will be given. The awardee will be determined by the Physician Assistant Studies Scholarship Committee. The awardee will be announced by March 15 and recognized at either Sendoff Breakfast, if the recipient is a first-year student, or at Graduation, if the recipient is a second-year student.
Disclaimer: Please note that a check will not be issued. This award will offset tuition costs for Summer Semester and will reduce financial aid eligibility by the amount of the scholarship.
Application
Please submit application and essay by December 31.
*By submitting the application, you agree that all information is correct to the best of your knowledge.
---
To obtain further information or to request an application please contact:
Kevin Ostler | Contracts and Finance Manager | kevin.ostler@hsc.utah.edu