I completed my general surgery residency at the University of Utah between 2000 and 2005. 
After graduating, I stayed on for an additional year as the inaugural Surgical Critical Care fellow from 2005-2006.  Looking back at those six years, while I remember them to be challenging and rigorous, the rewards were immeasurable and the experience unparalleled.  It provided me with the surgical foundation that would bolster my entire career.  Now, over 20 years later, I still use the tips and tricks picked up from "my attendings" on a daily basis, quoting their aphorisms as I teach my own surgical residents at Carolinas Medical Center in Charlotte, North Carolina.
I was recruited to Carolinas Medical Center upon finishing my fellowship in 2006 and have been there ever since.  I currently serve as the chief of the department of surgery, which houses 75 surgeons, and as the Section Chief of general surgery, with 10 surgeons and 6 APPs.  My current practice is a combination of elective and urgent/emergent cases with a heavy emphasis on minimally-invasive.  I find that my drive and passion elicit from teaching – whether it be my medical students, residents, fellows, and/or APPs.  For when I complete a surgery, I affect one patient's life, but when I teach a surgery, I have the ability to affect every patient that my resident operates on during their career.  
My family includes my husband Shad, my daughter Taylor (age 13), my son Logan (age 11), and a myriad of pets.  Our family is always up for a challenge – no matter what it may be -  whether a challenging escape room, fostering animals in need, open water swims, or deep sea scuba dives.  We particularly love to travel, returning to Utah at least once a year to ski.  Both of my kids in fact tell me that Alta is their happy place which delights me. 
The University of Utah will always hold such a special place in my heart.  For it was there that I found surgical mentors, best friends, and even married one of my co-interns, Shad Schiffern – an orthopedic surgeon!  I wish I could collect on the money that was passed around, betting on our relationship, after an engagement 6 months into our intern year.  I would be a wealthy woman!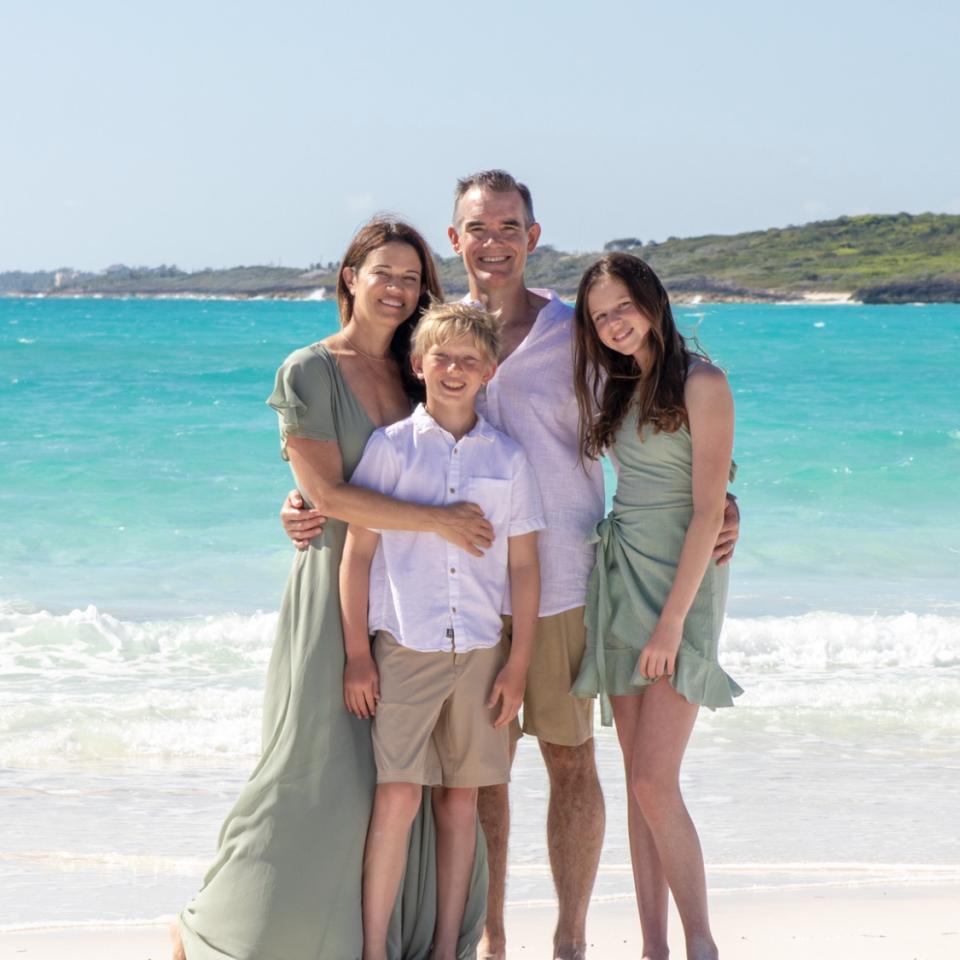 Ultimately, surgery has given me an amazing, fulfilling career.  And I will always be grateful to the University of Utah for providing me with the toolkit, keeping my passion aflame, and creating lifelong connections that have allowed my career to continue to blossom even 20 years later.