Around 9 months ago, an anonymous surgeon in Myanmar who had been struggling to educate their general surgery residents and students, contacted Dr. Rachel Davis and Dr. Kenneth Mattox from Baylor College of Medicine. A number of faculty had been removed from their positions in Myanmar, leaving a lack of support for a formalized trauma curriculum. Myanmar has also been experiencing an increase in violence, which has resulted in a significant need for more trauma training among healthcare professionals.
It was out of this vital need that Dr. Davis decided to collaborate with others in the Global Surgery community to form the Global Trauma Collaboration, holding a biweekly Conflict Surgery Series to assist those in war-torn countries.
Among those involved in the collaboration are Director of Global Surgery, Dr. Sudha Jayaraman, Dr. Jade Nunez, Dr. Matthew Fuller, Dr. Alexander Colonna, Dr. Joanna Grudziak and Dr. James Fierbaugh from the University of Utah. "We're excited and honored to be able to contribute since the University of Utah has the oldest Center for Global Surgery in the US and has had a long history of contributing to trauma and surgical capacity-building across the world. Many of our faculty are experts in trauma care and have extensive experience in low resource settings through humanitarian, academic and military engagements," said Dr. Sudha Jayaraman.
Each session in the Conflict Surgery Series is an hour long where two speakers present on various topics and answer questions submitted anonymously. Past topics have included Trauma Resuscitation During Conflict, Management of Renal Trauma, Intrabdominal Vascular Injury, and Chemical Weapons.
It is common in conflict zones to have inconsistent electricity and internet access, making it difficult to deliver trainings and information. "Participants bicycle or walk up to 2 hours just to join these sessions. You wouldn't travel by foot up to 2 hours if you didn't find the information useful. When I heard that, I made it my priority to keep helping make trauma education more accessible," said Dr. Rachel Davis.          
After the series began, the war in Ukraine broke out. The collaborative team of surgeons began to discuss how they could expand the series to other physicians in conflict zones. The group has partnered with nonprofit, MedGlobal, to translate recorded sessions and make them available to healthcare professionals around the world.
When asked who benefits the most from the Global Trauma Collaboration, Dr. Rachel Davis said, "It has been beneficial to all parties involved. All of us are invested because we feel that health care should be politically neutral and accessible. No matter where you are, you should be able to access quality surgical care. It's very rewarding to work toward making that a reality in conflict zones that are not typically accessible or easy to support."
Creating a multi-institutional virtual program has allowed the Global Surgery community to provide better quality training and education on a more frequent basis. The program is driven entirely by local interest and Dr. Davis wants to keep it that way. "The goal of our program is to be audience-driven. I want to stay true to what the local interests and needs are. I don't want to "expand" the program based on what our idea of that is, but follow the lead of the actual initiators of the program."
Get Involved
If you or your organization would like to get involved in the Global Trauma Collaboration, please email Drs. Rachel Davis or Sudha Jayaraman directly. You can also follow @BCMGlobalSurg on Twitter for upcoming sessions.
Follow Us
Dr. Rachel W. Davis is Director of the Center for Global Surgery at Baylor College of Medicine as well as Director of the Global Surgery Residency Track. She attended Baylor College of Medicine for medical school and residency, where she was elected to the Alpha Omega Alpha Honor Medical Society and the Gold Humanism Honor Society. As a general surgery resident, she created and developed the seven-year Global Surgery Residency Track, the first dedicated global surgery training program in the NRMP match. Dr. Davis has worked toward expansion of surgical access in Guatemala, Ecuador, Malawi, Mongolia, Nepal, Myanmar, and Tanzania. She is Director of Strategic Planning in the Division of Global Surgery at Texas Children's Hospital, a member of the Houston Global Health Collaborative Board of Directors, and acute care surgery faculty at Ben Taub Hospital and Baylor St. Luke's Medical Center.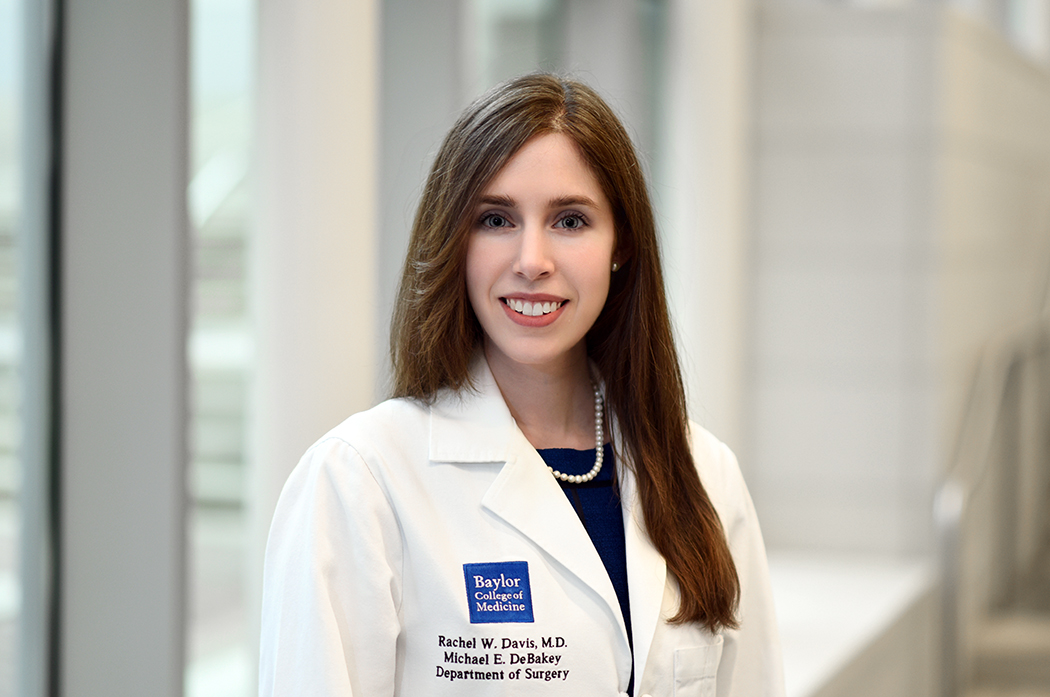 About Sudha Jayaraman, MD
Sudha Jayaraman, MD, MSc, FACS, is a Professor of Surgery in the Division of General Surgery and Director of the Center for Global Surgery at the University of Utah. Dr. Jayaraman completed her General Surgery residency at UCSF, during which she obtained a Masters Degree in Public Health in Developing Countries at the London School of Hygiene and Tropical Medicine and worked on several projects on trauma epidemiology and trauma systems development in Uganda. After finishing residency, she went on to do a Trauma, Critical Care and Acute Care Surgery fellowship at the Brigham and Women's Hospital/Harvard Medical School where she was awarded the Harvard Medical School Health Disparities Fellowship to work on evaluating disparities in injury mortality in Kigali, Rwanda. Dr. Jayaraman has authored numerous publications on injury in low and middle income countries. She is an author and peer-reviewer for the Cochrane Systematic Reviews Injury Group and a collaborator and coauthor of numerous papers on Global Burden of Disease by the Institute of Health Metrics and Evaluation. Her domestic interests are on medication safety in trauma and critically ill patients. She has been funded by the NIH, Rotary Foundation and DOD for domestic and global trauma research.