Hematology & Hematologic Malignancies /Hematopoietic Progenitor Cell Transplantation (HPCT) and Cellular Therapy Fellowship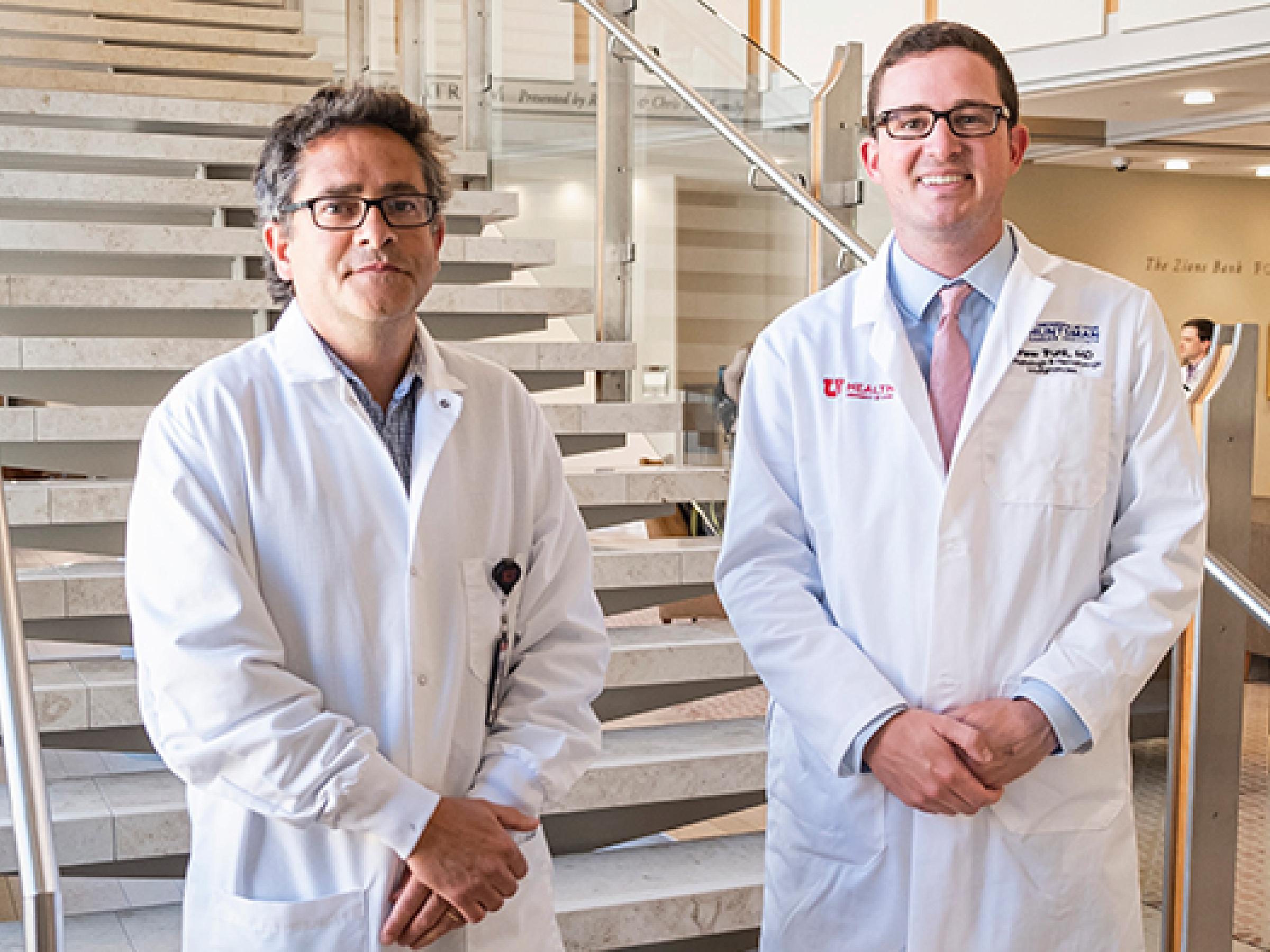 The Utah Fellowship in HPCT and Cellular Therapy includes all essential clinical, operational, technical, regulatory and quality aspects of HPCT and cellular therapy, including elements of regenerative medicine. Throughout the year, fellows will be expected to participate in clinical rotations and didactic activities to fulfill the educational objectives shown below. Additionally, fellows are expected to design one clinical research project that might lead to extension of the fellowship to an additional year as needed for its completion.
Develop a sound understanding of the pathophysiological principles underlying HPCT, including those of hematopoiesis and immunology.
Become competent in the care of adult patients with hematologic malignant and nonmalignant disorders undergoing HPCT.
Achieve competency in procedural and technical skills required for the evaluation and care of HPCT patients.
Develop proficiency and hands-on experience in apheresis and cell processing applied to HPCT.
Acquire in-depth knowledge of clinical operations, quality and regulatory aspects of HPCT, including apheresis and cell processing.
Develop the necessary skills to design and conduct clinical trials in HPCT and cellular therapy.
Program Administration
Program Director:
Daniel Couriel, MD, MS
Associate Program Director:
John Phillips, PhD
Program Manager:
Trisha Sanchez