Dear Prospective Applicants,
Thank you for your interest in the Pediatric Hematology/Oncology Fellowship program here at the University of Utah and Primary Children's Hospital.
As a proud graduate of our fellowship training program, I can personally attest to how special the training experience is at Utah. I originally came to Utah for fellowship never having lived outside the east coast but like many Utah transplants was hooked by the wonderful work environment, amazing city and awe-inspiring scenery in Utah. Now I can't imagine living and working anywhere else. It's my privilege to serve as our fellowship director and welcome you to our program. As a fellowship director, one of my most important goals is to help prospective fellows find the ideal place for them to start their pediatric hematology-oncology career. Whether that ends up being here with us in Utah or at one of the other great programs across the country, please feel free to contact me with any questions or let me know if I can help in any way.
As you travel around, either physically or virtually, looking at various fellowship programs, if your experience is anything like mine was, many of the interviews and much of specific information about the programs may start to blend together. Therefore, I have listed several aspects of our program that I feel are unique and may set us apart from others within each tab on your left. Links to these are listed below. They are also things that I see as the strengths of the program that originally drew me here to Utah.
As is the case with many great medical centers, we have seen several exciting changes recently, which will positively impact the experience of incoming fellows. In 2021, we were ecstatic to welcome Dr. Mike Pulsipher back to his home in Utah as our Division Chief. Not only is Dr. Pulsipher a prolific researcher and excellent clinician but he cares deeply about our fellows and fellowship program from serving as a research mentor to hosting annual Christmas parties for fellows. Dr. Pulsipher has helped invigorate the division by recruiting numerous new faculty to Utah over the past 2 years including our new clinical director, Dr. Jennifer McNeer. Dr. Pulsipher is also actively recruiting world renown researchers to take part in the beautiful new Primary Children's and Families' Cancer Research Center at HCI. We are very proud of our newly renovated clinical and administrative spaces that opened July 2022 at Primary Children's Hospital. The newly renovated clinic has been designed from the ground up to best serve our patients and families including private infusion rooms, larger exam rooms and dedicated play areas for all our patients including a brand-new lounge for teenage patients. We have also recently opened a new Proton Radiation Treatment Center at the HCI which not only allows us to provide state of the art care for our patients but brings in referrals from throughout the Intermountain West.
I will summarize what stands out to me about this program by saying that it has the intimacy and personality of a midsized training program with all the benefits of a large academic institution and a nationally recognized cancer center, which just happens to be in an absolutely incredible place to live. I want to thank you again for your interest in our program and to, again, urge you to call or write with any questions that come up as you jump start your exciting career in pediatric hematology-oncology.
Warm Regards,
William Thomsen, MD
Assistant Professor, Pediatric Hematology Oncology Program
Director, Pediatric Hematology Oncology Fellowship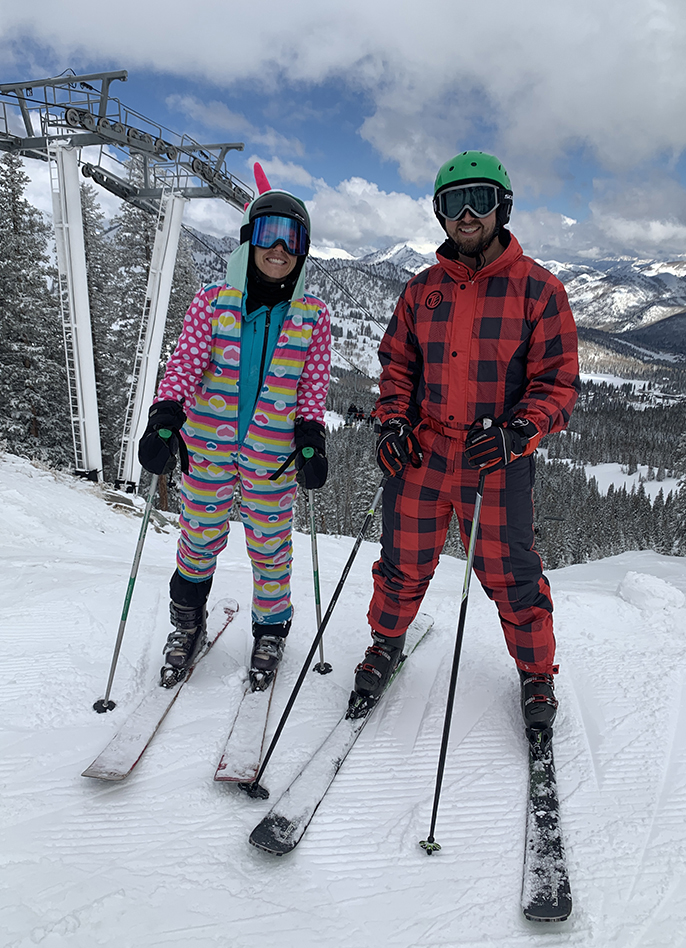 Contact Us
Billy Thomsen, MD fellowship director, or Tiffany Passow, fellowship program coordinator, at ped.education@hsc.utah.edu or 801-662-5705.
Division of Pediatric Hematology/Oncology
Primary Children's Hospital
100 North Mario Capecchi Drive
Salt Lake City, UT 84113