The University of Utah was well represented at the 60th Annual Western Anesthesia Resident's Conference in Scottsdale, AZ from March 31 – April 1, 2023. Twelve residents attended; ten residents presented posters describing their work and two residents were selected for oral presentations. Dr. Linnea Dixson's poster was honored as the Best Obstetric Anesthesia Oral and Poster presentation, and Dr. Jacob Dangerfield's oral presentation received second place. Congratulations to our residents and their mentors!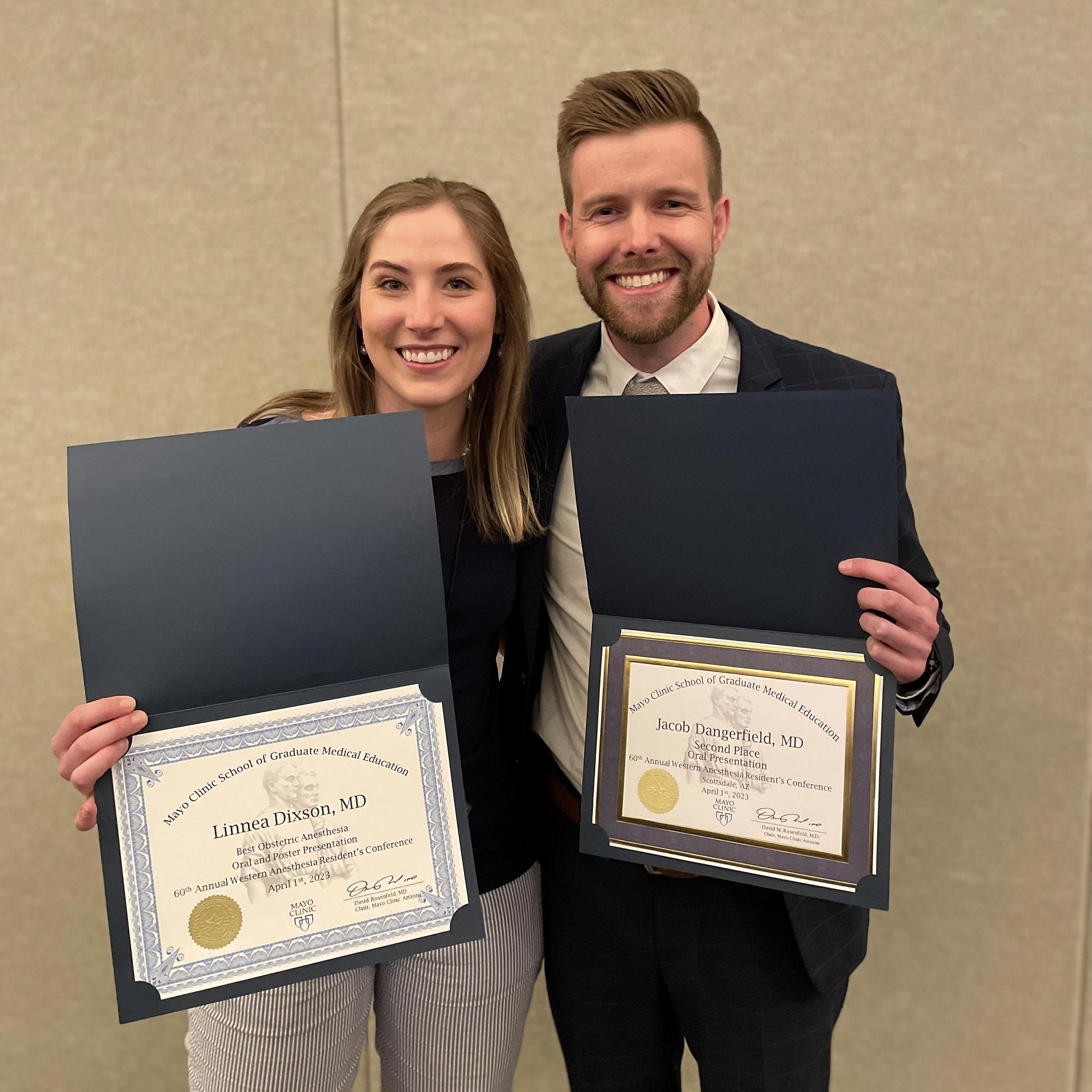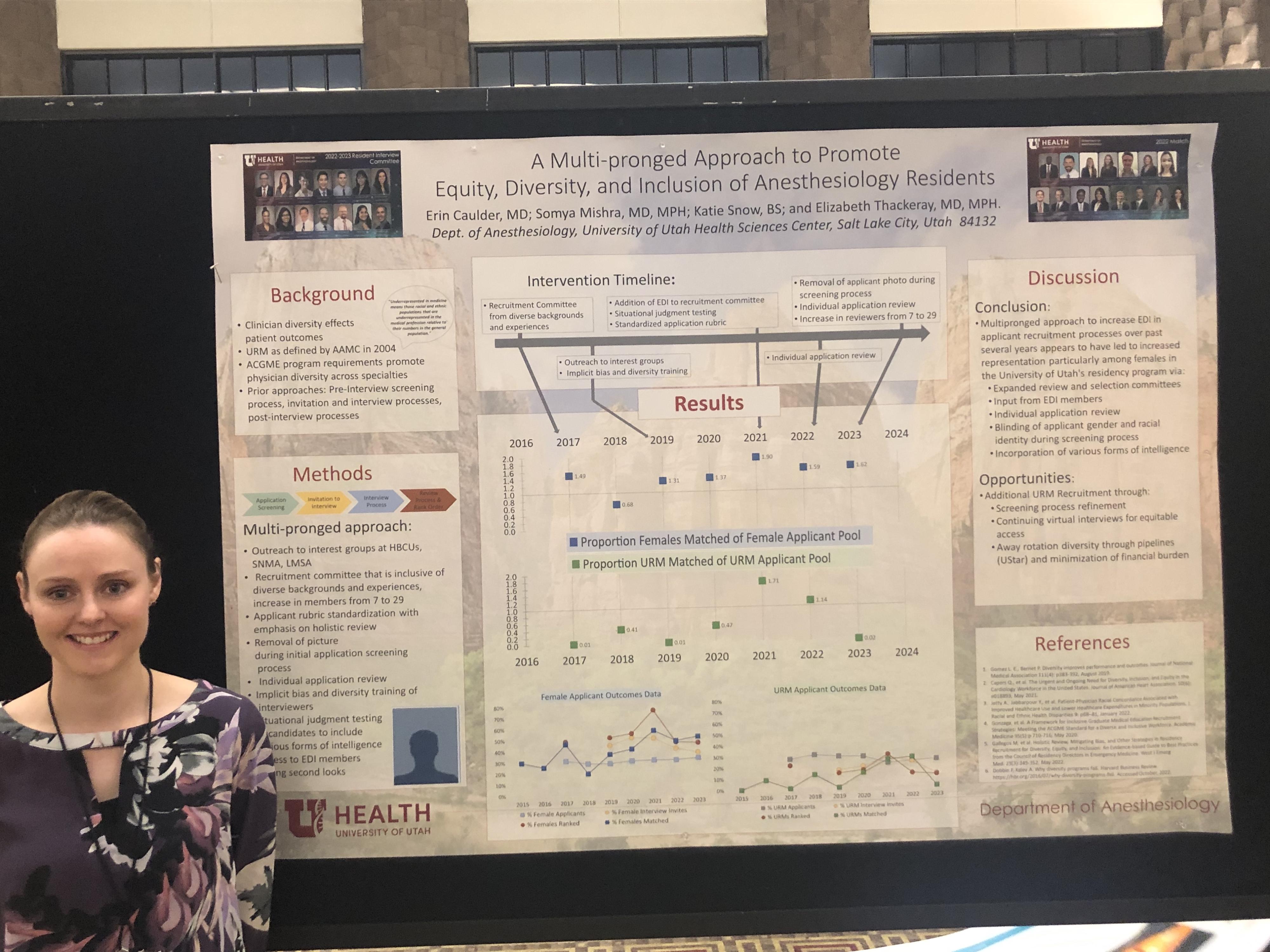 Erin Caulder and Somya Mishra
A Multi-pronged Approach to Promote Equity, Diversity, and Inclusion of Anesthesiology Residents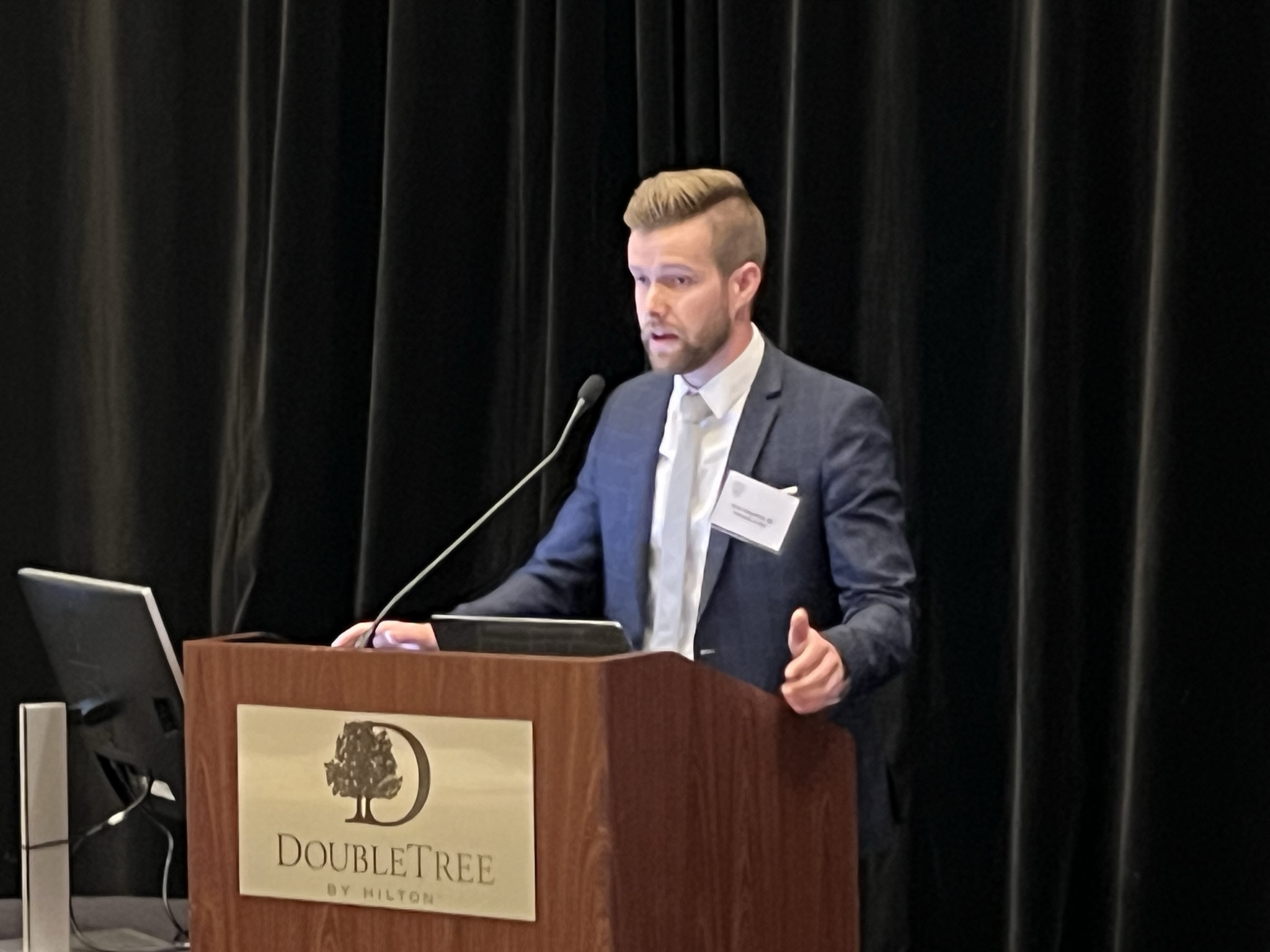 Small Group Sessions with Residents That are Facilitated by GME Wellness Counselors Increases Likelihood a Resident Will Reach out to Wellness Counselors in a Time of Need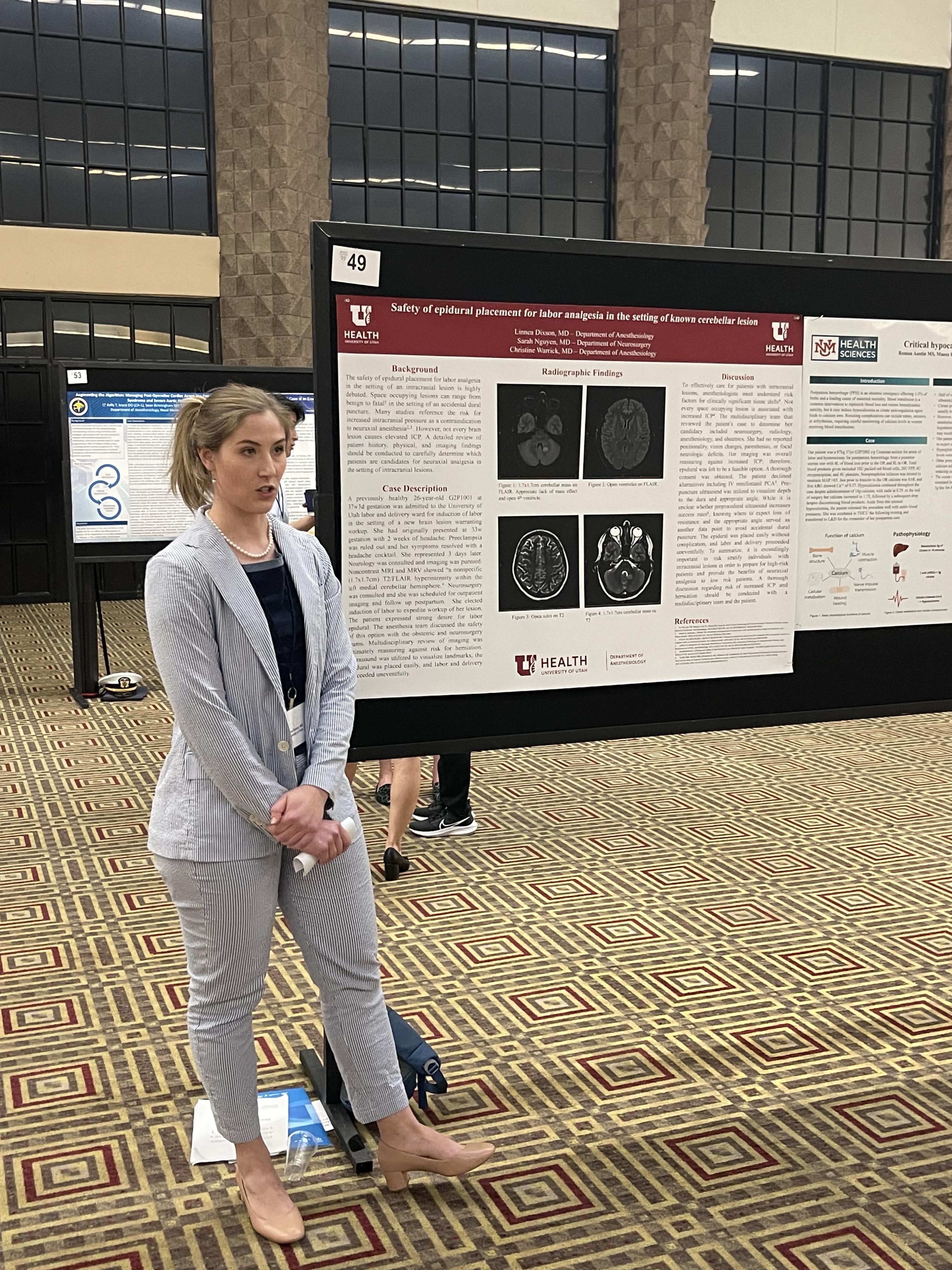 Safety of Epidural Placement for Labor Analgesia in the Setting of Known Cerebellar Lesion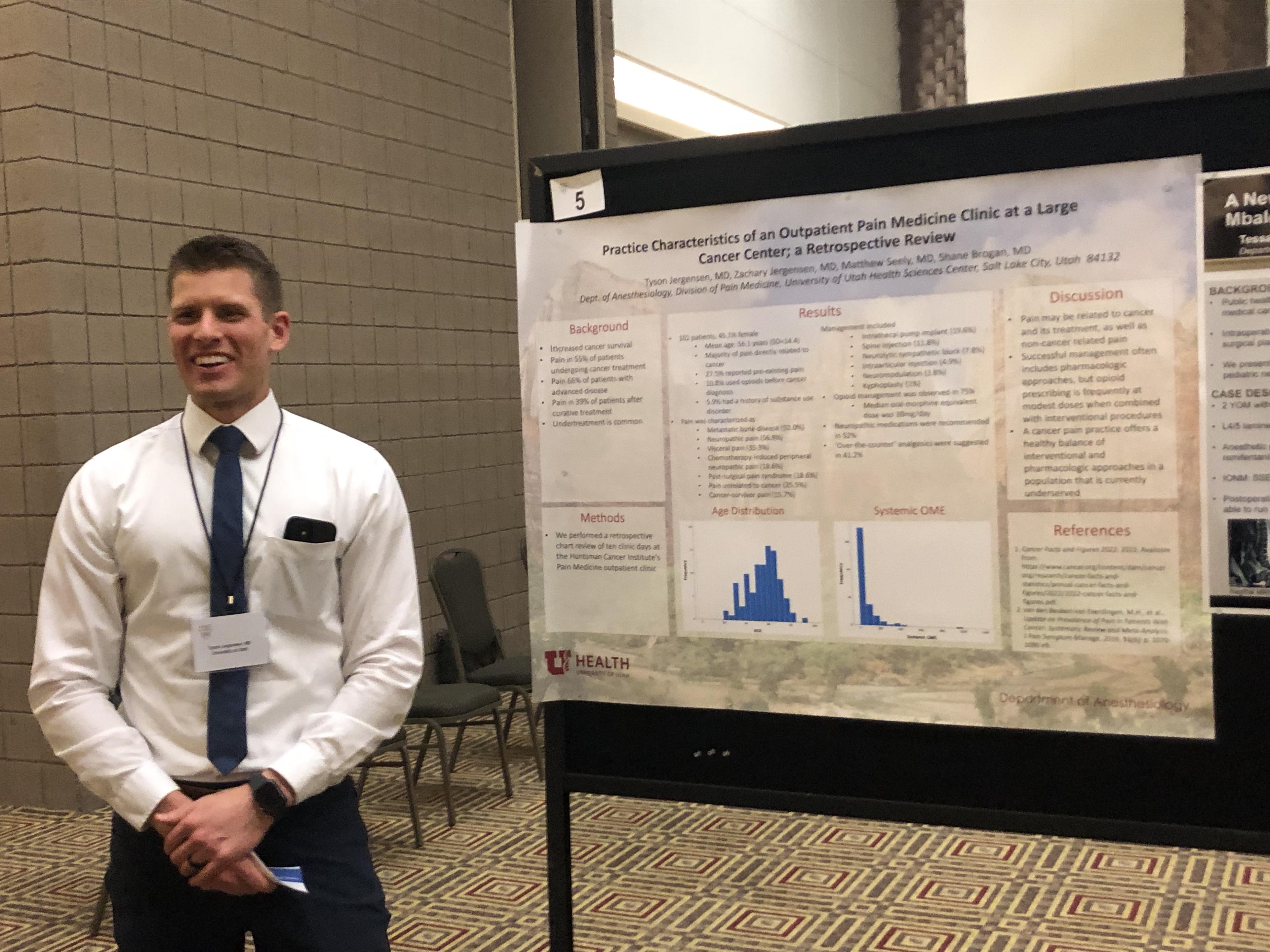 Treatment of Chronic Pain in Patients with Cancer, A Retrospective Chart Review
External Oblique Intercostal Plane Block for Mercedes-type Incision :  A Case Report of Successful Analgesia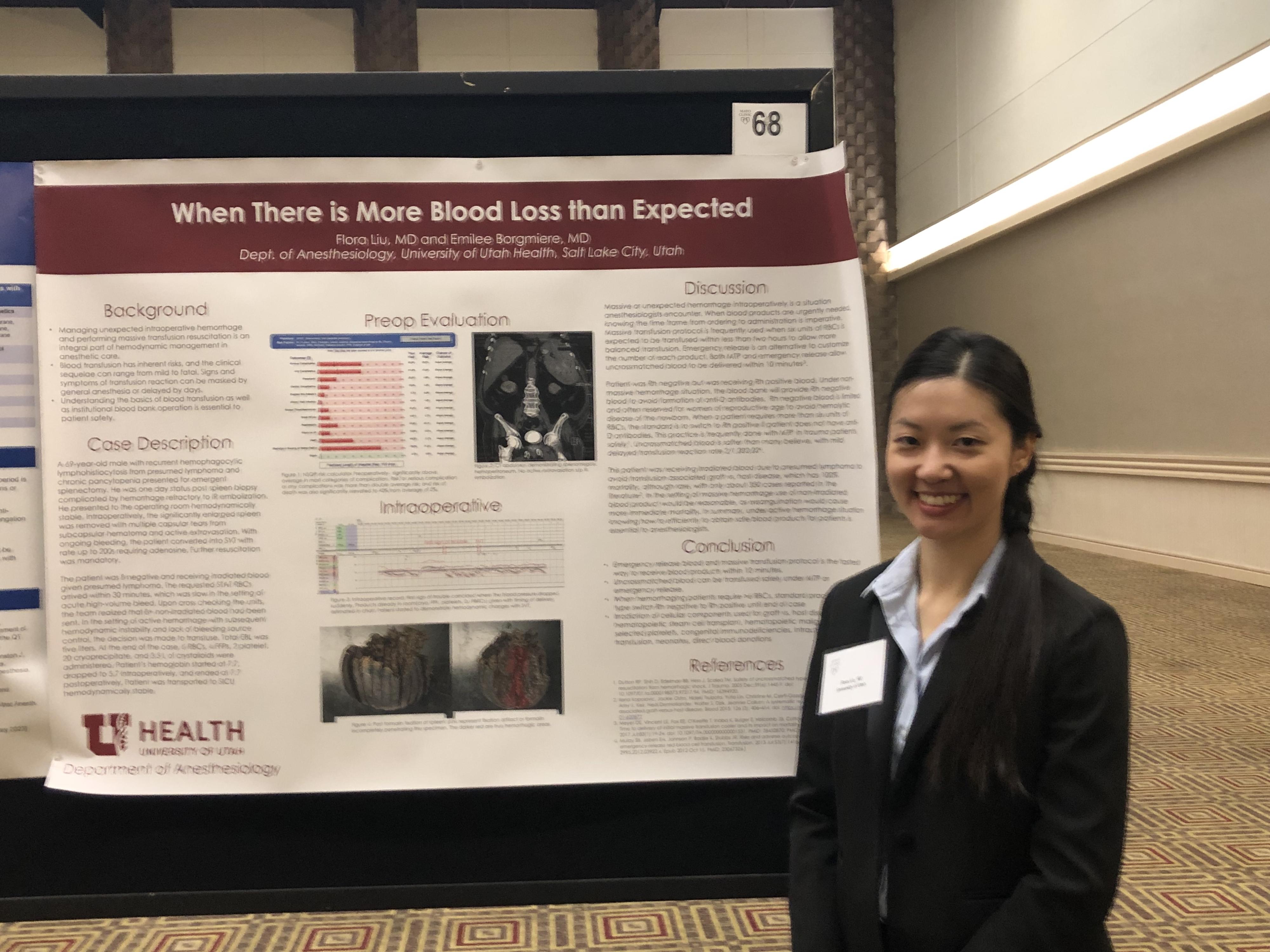 When There is More Blood Loss than Expected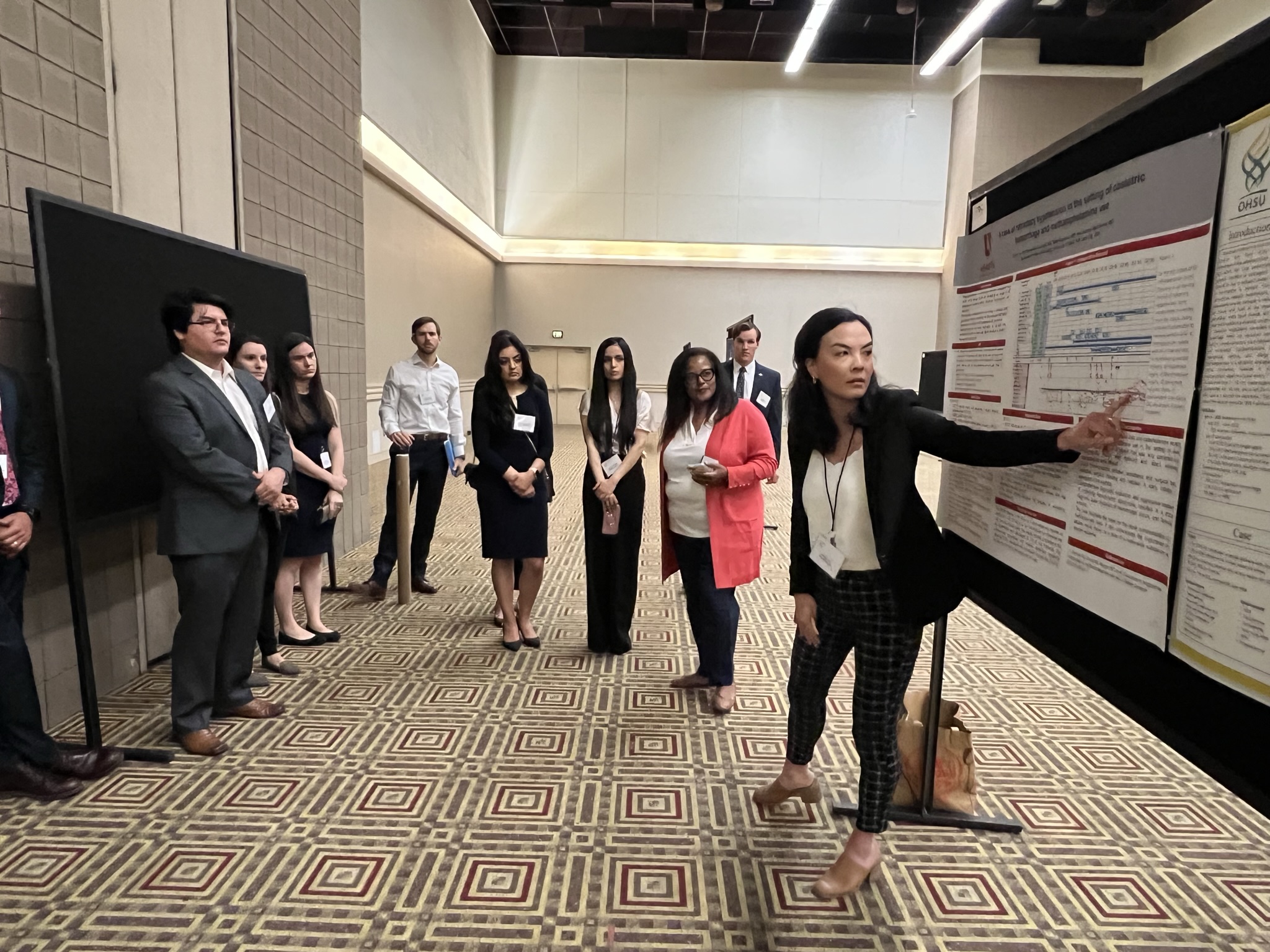 A Case of Refractory Hypotension in the Setting of Obstetric Hemorrhage and Methamphetamine Use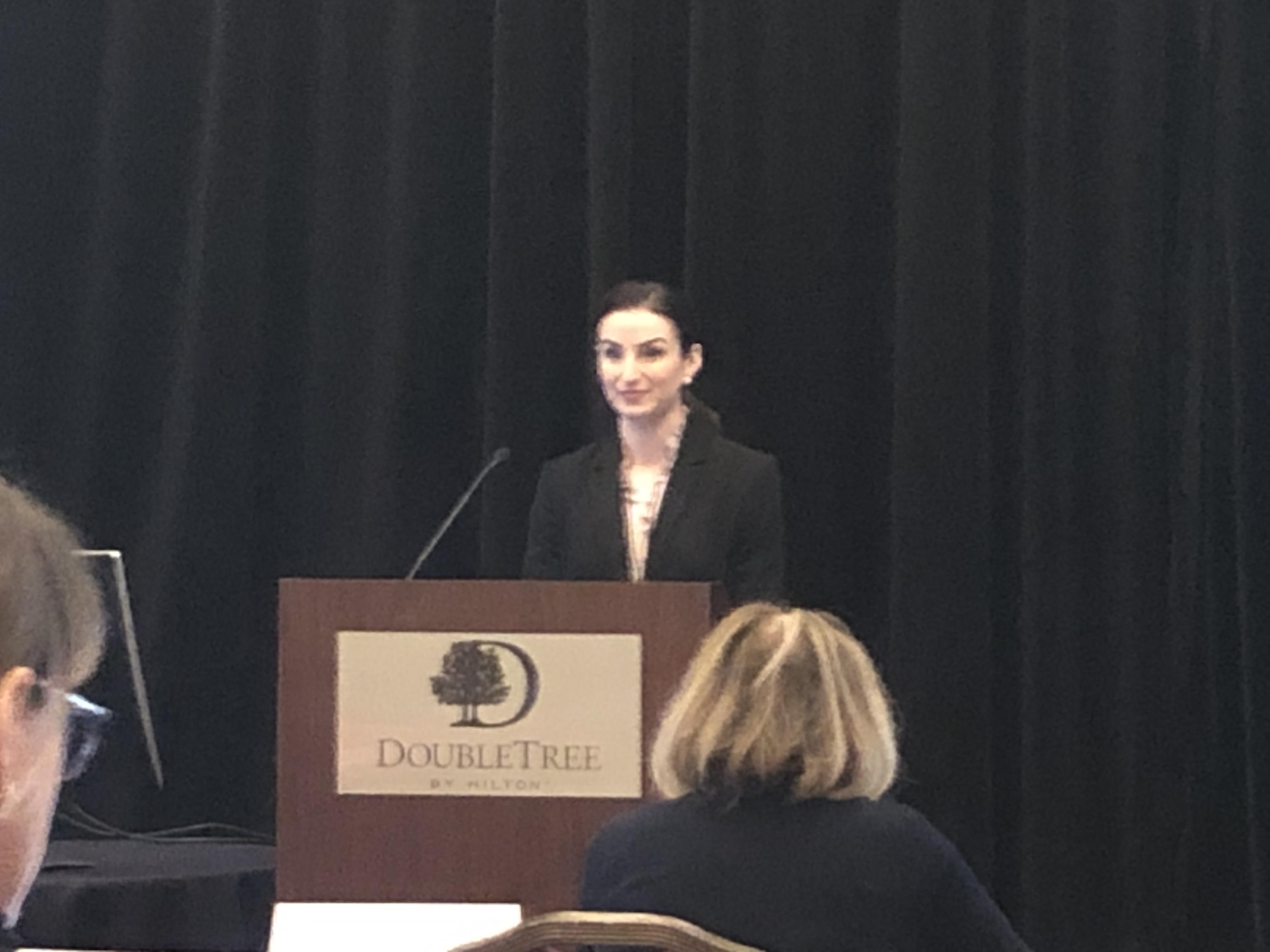 Delayed Emergence and Prolonged Amnesia in the Setting of Perioperative Multimodal Antiemetic Administration:  A Case Report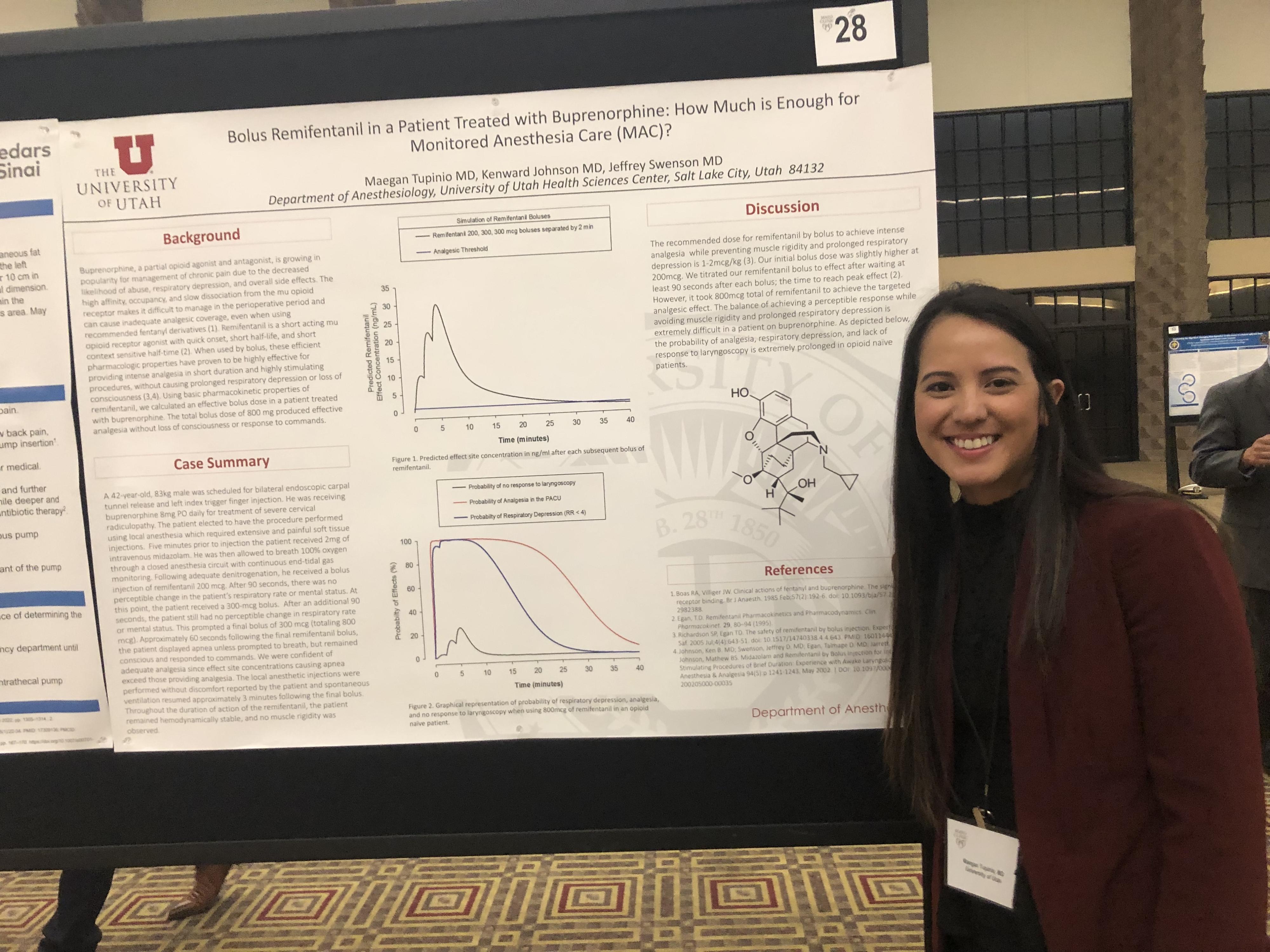 Bolus Remifentanil in a Patient Treated with Buprenorphine:  How Much if Enough for Monitored Anesthesia Care (MAC)?