By Joanne Castillo
When Keith Quencer, MD, was appointed Interim Section Chief of Interventional Radiology (IR) in September, he took the reins of a division known as the "last best hope" for patients with the most difficult cases. Interventional radiologists work closely with medical and surgical teams at the University Hospital, Huntsman Cancer Institute, and the Veterans Affairs Hospital. They treat nearly every part of the human body using a wide range of minimally invasive, imaging-guided techniques.
Some call them the MacGyvers of medicine; their quickly-evolving field requires a creative dexterity. Due to the unpredictability and intricacy of their cases, the coordinated improvisation by the IR team needs to happen quickly and decisively. Quencer notes that his growing division of young and enthusiastic physicians is well-suited for the fast, creative clinical improvisation required in their discipline as well as the research and educational work integral to the university setting.
Dr. Quencer's own academic interests in managing hemodialysis fistulas illustrates the innovation common in the IR field. Arteriovenous fistulas are surgically created connections between an artery and vein, made to allow for repeated cannulation and high flow for hemodialysis in patients with end-stage renal disease. Fistulas often develop an abnormal narrowing (called stenosis), and Quencer explains that this is best treated with a sheath inserted through the skin through which a balloon can be passed and inflated to dilate the affected vessel. Quencer says "IR is at the forefront of cutting edge technology and is constantly pushing the boundaries of what can be done with what we have." He continues to publish articles such as "Complications in Percutaneous Dialysis Interventions: How to Avoid Them, and How to Treat Them When They Do Occur" co-authored with Tamir Friedman, MD, and Emilio E. Lopez, MD.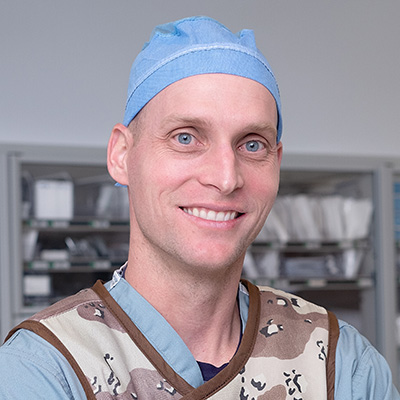 Dr. Quencer completed his undergraduate Biology degree at Cornell University, and was awarded the Genevra Todd and Henry E. Meleney Award for Outstanding Achievement at the University of Florida Medical School. There he was elected to the Alpha Omega Alpha Society in his third year. After an internship at the University of North Carolina – Chapel Hill, Dr. Quencer completed his residency at Massachusetts General Hospital in Boston where he chose to specialize in interventional radiology. A recipient of the Stanley Moore Wyman Award in his 4th year of residency, he participated in an Interventional Radiology fellowship in New Haven, Connecticut before moving to the University of California – San Diego as an attending Interventional Radiologist. A little over a year after arriving at the University of Utah, Dr. Quencer is now the Interim Section Chief of Interventional Radiology.
He says a great deal of ingenuity is needed in the IR field to process quickly-changing situations, take advantage of any available resources, formulate a plans of action on the fly, and communicate sufficiently to ensure the smooth implementation of new and sometimes innovative procedures. It is this creativity, resourcefulness, and determination that makes Dr. Keith Quencer and his Radiology team a great asset to the University of Utah Health community and to this Research I institution.