By Michael Mozdy
Karen Brown is originally from Detroit and a graduate from the University of Michigan and Boston University School of Medicine, but for the past 34 years, she's practiced medicine in New York City.  First at St. Luke's/Roosevelt Hospital, then Columbia University Hospital and finally Memorial Sloan Kettering Cancer Center, Brown has built a stellar career in interventional radiology and cancer care. She has been named one of Newsweek's Top Doctors in Cancer, has appeared on Castle Connolly's Top Doctors list four times, and is an 11-time winner of New York's Top Doctors by New York Magazine.
"Interventional Oncology was in its nascent years when I came to New York," she recalls, and she helped to discover exactly how much the field of interventional radiology can help in cancer care. "I learned how invaluable we can be to our oncologic surgeons," she says, "giving them the confidence to push the envelope knowing that we were there to help after some less than ideal post-operative situations."
Brown's is especially experienced in the diagnosis and treatment of hepatocellular carcinoma (HCC). In addition to her clinical work, she is an active researcher. Under her leadership, the only randomized trial of any arterial treatment for HCC (embolization vs. drug-eluting bead chemoembolization) in North America was completed. She is currently the principal investigator on six projects, including two NIH-funded studies.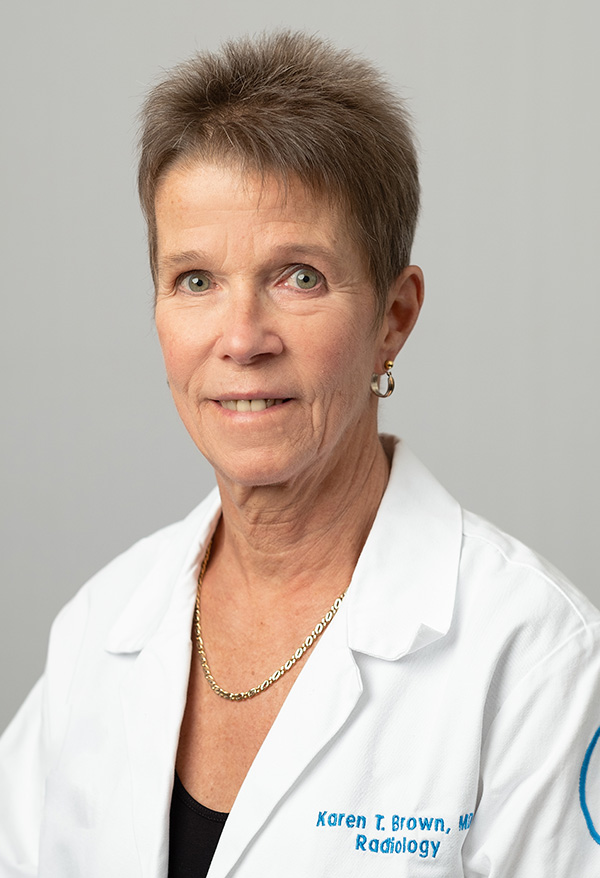 "Karen is the type of academic radiologist who can elevate the practice of her colleagues by her example, openness, and personality," says Professor and Anne G. Osborn Chair in the Department of Radiology and Imaging Sciences, Satoshi Minoshima, MD, PhD. "We are thrilled to have her join the University of Utah team," he adds.
Brown has incorporated the unique daily practice of an interventional radiologist into her philosophy on patient care. "We do not do procedures because they 'are ordered' or because of a clinically irrelevant imaging finding," she explains. "My mantra has always been to think of what we would want done if the patient were our family member; I find this to be an excellent benchmark that never fails to light the way."
We thank Dr. Keith Quencer for his extensive efforts as the interim section chief since last year. Dr. Quencer will work with Dr. Brown as the associate section chief to advance the missions of the IR section.
We are happy to have Karen Brown as the new Section Chief for Interventional Radiology; please welcome her to Utah when you see her.