By Michael Mozdy
Imaging technologies such as MRI, PET, and CT are indispensable tools for diagnosing various medical conditions and diseases. They are increasingly used to help doctors monitor how treatments are progressing and change tactics if needed. A related and relatively new field of Radiology, Interventional Radiology, provides minimally invasive treatments for those who cannot be treated by traditional surgical methods and is achieving impressive outcomes. In short, radiology is the backbone and the engine for advancing medical care, and systems that employ a long-term strategy for their use can provide better patient care.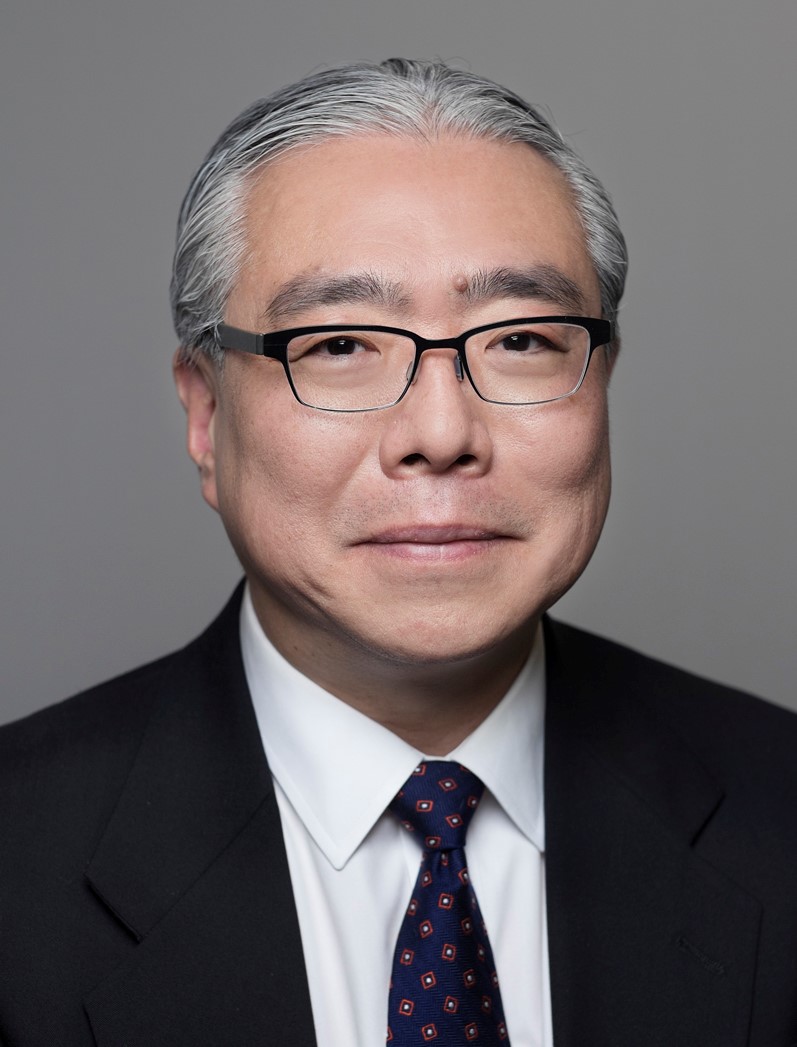 Satoshi Minoshima, MD, PhD, the Anne G. Osborn Chair of Radiology and Imaging Sciences
Without careful planning, rapid advancements in faculty expertise can go unused, and often expensive equipment decisions are difficult to make. Here at University of Utah Health, our hospitals and clinics' administration and our Department of Radiology and Imaging Sciences leadership have found a way to stay on top of – even anticipate – future directions and needs. Over the past three years, leaders like Gordon Crabtree, Hospitals and Clinics Chief Executive Officer, Dan Lundergan, Hospitals and Clinics Chief Operating Officer, and the Anne G. Osborn Chair of Radiology and Imaging Sciences, Satoshi Minoshima, MD, PhD have worked diligently to align their thinking, their needs, and their commitments.
Together, they have centralized the complex planning, finance, and management of operations under one, collaborative umbrella. They call this partnership IMAGER: Integrated Management And Guidance for Enterprise Radiology. It's a unique model in our health system, and something distinctive for academic departments.
"We are trailblazing a new way to align our value and faculty expertise with the health system," declares Minoshima. Their team, consisting of a "triad" leadership model from Hospitals and Clinics, the Department of Radiology and Imaging Sciences, and the Office for the Senior Vice President of Health Sciences, has been ambitious in their goals. Minoshima breaks down the many benefits of IMAGER. "We have been able to consolidate professional and technical operations, finance, and accounting, not to mention spending and management for capital costs, reserve, services, supplies, and other business innovations such as Radiopharmacy operations," he says.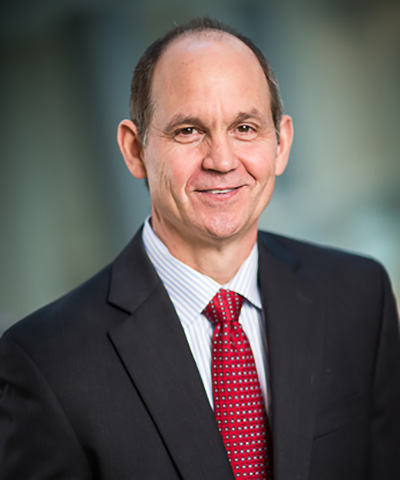 Dan Lundergan, Chief Operating Officer for University of Utah Hospitals and Clinics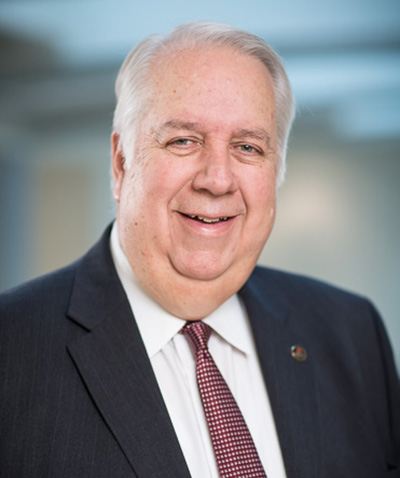 Gordon Crabtree, Chief Executive Officer for University of Utah Hospitals and Clinics
The members of the IMAGER committee meet monthly to review the utilization of equipment, clinical staff, physicians, overhead, and more to best budget for present and future needs. The end result is high-value care for patients.
"We're looking at the overarching clinical enterprise as a business," explains Lundergan, "instead of having a department appear only during the budgeting process, looking to fund this year's latest and greatest equipment." For a COO like Lundergan, keeping the various entities in our health system healthy and focused on shared goals is very important. "IMAGER is a good way to align the clinical enterprise in order to meet our goals: the exceptional patient experience, unmatched quality, and financial strength."
Crabtree asserts that the success of their partnership is more than just the business needs of Radiology. "It is both the business and the coming together of personalities and cultures," he asserts. "You have to have someone like Dr. Minoshima who has that alignment approach."
Lundergan agrees. "Dr. Minoshima has a great sense of value to the system. He's good about thinking through the economic impact of our decisions and the changes facing health care such as fee for service and population health. It's been great to have someone with his talent and personality."
In other words, IMAGER has been able to articulate the value that diagnostic imaging and interventional radiology bring to the health care enterprise. When faced with decisions about future directions, the IMAGER team can make clear, metric-driven choices rather than educated guesses.
For his part, Minoshima couldn't be more clear about his feelings. "This is the best system I've ever been involved in when it comes to this collaborative and integrated relationship," he claims. "I am very appreciative and impressed by our collaborative hospital leadership and their integrity as partners."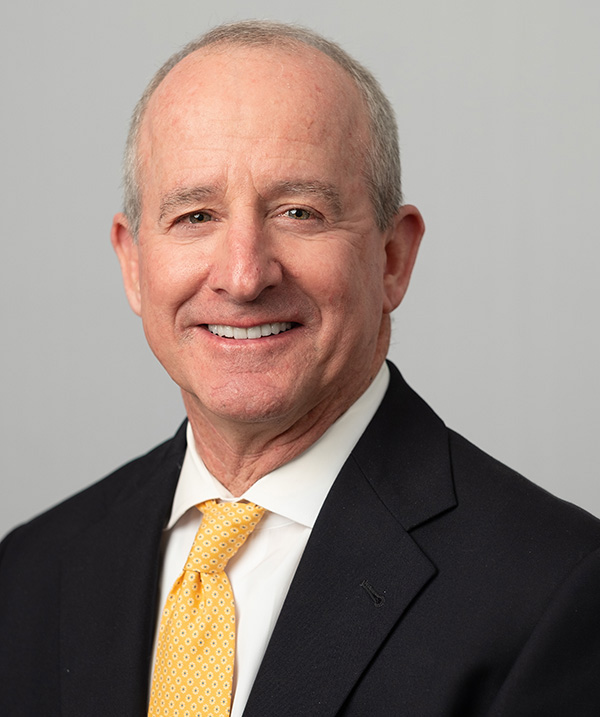 Kirk Mosher, MBA, Administrative Director for the Department of Radiology and Imaging Sciences
"Everything is more transparent and clear," says Kirk Mosher, Radiology and Imaging Sciences Administrative Director. "I greatly appreciate the involvement and support of the Hospital C-suite, including Gordon, Dan, Alison Flynn Gaffney, and the CFO, Charlton Park. Their participation is vital."
Crabtree reflects upon the fact that IMAGER started as a pilot project and says that it's likely to be a permanent solution. "We often discuss and plan for the future of health care," he says. "The difference with Radiology is that we've actually put into practice our ideas about alignment and future. We actually have an outcome."
IMAGER LEADERSHIP
Department of Radiology and Imaging Sciences
Satoshi Minoshima, MD, PhD
Kirk Mosher, MBA
University of Utah Hospitals and Clinics
Alison Flynn Gaffney, MHA
Lisa Bakhsheshy, BSN, MPH/HAS
Blake Bohe, MBA, MHA
Karen Macon
Brita KB Manzo, CPA
Randall Sherwood, MBA
Candice Crawford, MBA
Office of the Senior Vice President for Health Sciences
Greg Johns, MBA/MHA