Congratulations to Drs. Paula Woodward and Anne Kennedy for publishing an entirely updated 4th edition of their bestselling textbook, Diagnostic Imaging Obstetrics. In the preface to this edition, Woodward writes, "The 1st edition was revolutionary in that it offered a totally new style of textbook. Each chapter followed a highly structured, information dense, bulleted style that yielded more 'pearls per pound' than a standard prose style textbook. This allowed for extensive image galleries, far more than in any other text of comparable size." It was instantly recognized by clinicians as an invaluable tool. By the 3rd edition, the textbook had received elite status: a perfect 5-star Doody review (only 8% of the thousands of textbooks annually reviewed by Doody's 5,000+ academically-affiliated clinicians receive this score).
The 4th edition boasts some significant revamping:
Updated and new chapters with a major expansion of syndromes

Expanded pertinent differential diagnoses sections

Revamped, state-of-the-art image galleries (the ebook contains an impressive 5,000+ images and videos!)
As always, we are very proud of our obstetrics imaging experts in our Abdominal Imaging section!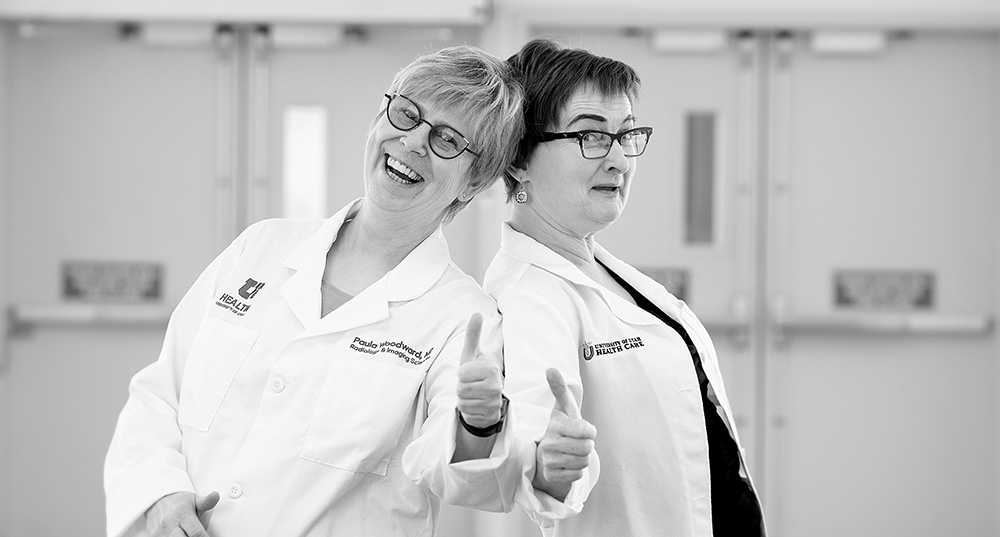 Drs. Paula Woodward and Anne Kennedy