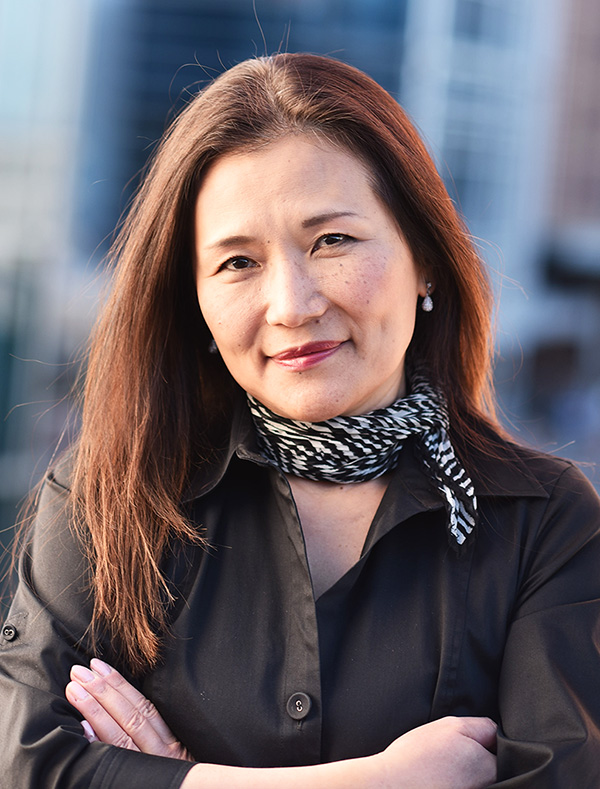 Yoshimi Anzai, MD, MHA, FACR
Dec 17, 2021 8:29 AM
On November 28, 2021, tenured faculty member Yoshimi Anzai, MD, MPH was awarded the Gold Medal from the Radiological Society of North America (RSNA). It is the highest honor that a radiologist can attain from RSNA, the most respected international radiology organization.
The RSNA is the largest international radiology organization, boasting over 48,000 members from 145 different countries, publishing 5 premier radiological journals, and holding the largest radiology conference on the planet, generally over 60,000 attendees the McCormick Convention Center in Chicago.
Over 100 years in the organization's history, only 200 people received the RSNA Gold Medal.  More shockingly, only 14 of these past RSNA Gold Medalists are women. Dr. Anzai is the first woman of color and one of the very few foreign medical graduates to receive the RSNA Gold Medal.
The first Gold Medal was awarded by the RSNA in 1919. Just over 125 years since X-rays were discovered, radiology has advanced unimaginably, bringing CT, MRI, Positron Emission Tomography (PET) scans, image-guided therapies, and theranostics using molecular targets. As a result, radiology and medical imaging technology have transformed medicine by providing far more accurate and precise diagnoses, detecting disease earlier, and predicting treatment response and prognosis.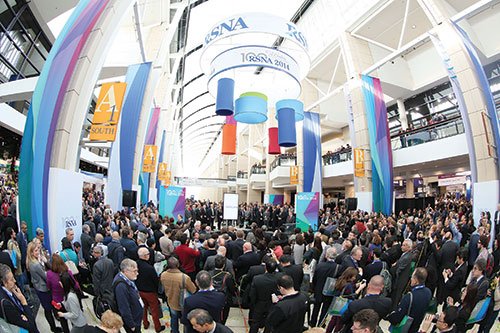 A hallway in the McCormick Center during the RSNA Annual Meeting
Dr. Anzai is a visionary researcher, progressive thinker, and inspirational leader. She is eager to learn new knowledge, obtain new skills, and not afraid of failure. Her curiosity is endless and her passion for improving patient care and safety of imaging practice is unparalleled.  The last thing she likes to do is settle for the "status quo."  She collaborates extensively within and outside radiology disciplines in national and international organizations.
Nationally, she is the chair of RSNA's Committee on Diversity, Equity and Inclusion, the chair of the RSNA Research and Education Foundation Study section, and one of seven Deputy Editors of Radiology – the journal with an impact factor 11.9 this year. In addition, Dr. Anzai is an elected member of the Association of American Medical Colleges (AAMC)'s Diagnostic Safety Committee, driving the national standard for diagnostic safety and effective communications, and the AAMC Council of Faculty and Academic Society program committee. This year, she was also elected as a Fellow of the American College of Radiology (ACR). .
At the University of Utah, she serves in Academic Senate, co-director of Women in Health, Medicine, and Science, a member of the School of Medicine Faculty Advancement and Retention Advisory Committee, and the founding executive committee for the U of Utah's Gender-Based Violence Consortium. Within the Department of Radiology and Imaging Sciences, she serves as the Director of Value and Safety for Integrated Enterprise Imaging and the chair of the Quality Improvement curriculum for Radiology residents.
"Yoshimi Anzai is an inspirational leader," said RSNA President Mary C. Mahoney, MD. "She is a staunch advocate for women, a recognized researcher, leader in quality, safety and value, and yet still finds a way to generously give her time as a mentor to her trainees." She has mentored over 60 students, residents, fellows, and junior faculty in her career.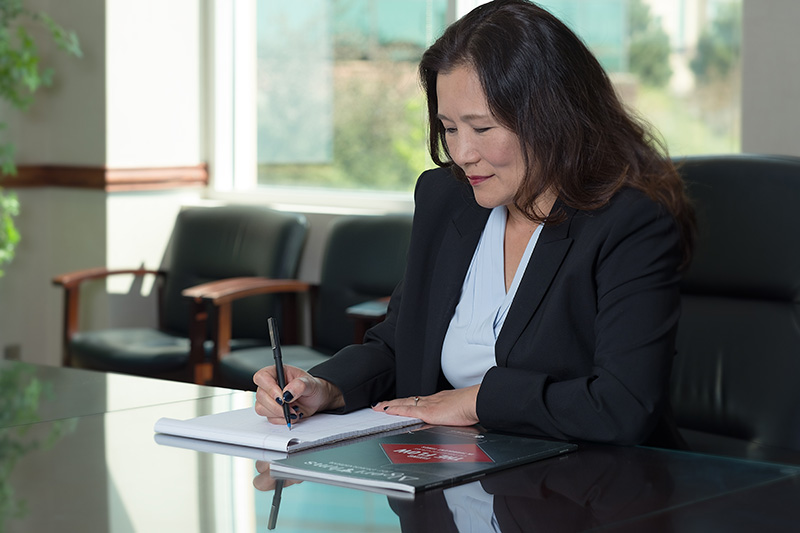 Dr. Anzai has served as president of the American Society of Head and Neck Radiology, the Association of University Radiologists, and the American Association for Women in Radiology (AAWR). In 2019, she received AAWR's Marie Sklodowska-Curie Award, the highest honor presented to Women in Radiology and Radiation Oncology.  "I have been a strong advocate for gender equity all my life," claims Dr. Anzai,  "I want all women, young and old, to thrive and succeed to their full potential and have their voices. In particular, I want to serve as a strong supporter and ally for those who are marginalized and under-recognized."
Despite her hectic schedule, Dr. Anzai enjoys working with residents and fellows in the reading room.  "I love radiology. There is no single day that I have ever regretted becoming a neuroradiologist," she says.  "It is the most fun and exciting profession anyone can dream of. Clinical days make me grounded and remind me that all we do is for our patients. Patients are our true north. "   
Dr. Anzai is an accomplished neuroradiologist specializing in head and neck cancer, neurodegenerative disease, and traumatic brain injury, with expertise in health services and health economics research.  She is also an adjunct professor of the Population Health Sciences and Neurosurgery. Dr. Anzai applies her unique expertise to measuring health system costs, promoting price transparency for patients, and addressing health disparities for patients in underserved populations.
She has published over 166 peer-reviewed articles, 34 review articles/chapters, 2 books, and 3 invited editorials.  "I am grateful for those who mentored and sponsored me in the past 30 years," she says. "Moreover, all of friends and colleague that I had pleasure getting to know through academic societies, inspired me to be a better radiologist, researcher, teacher, and mentor. Without them, I would not be here today." 
The University of Utah is honored to have not one but two Gold Medalists among its Radiology faculty. Dr. Anne Osborn, also an international renown neuroradiologist and educator, was awarded the RSNA Gold Medal in 2006.  Remarkably, 2 out of 14 women Gold Medalists are in the neuroradiology section at the University of Utah. This speaks to the incredible talent in our Radiology and Imaging Sciences faculty here at the University of Utah.
We congratulate Dr. Anzai on her incredible achievement, and all of the faculty and trainees in the department applaud her for being the inspiration that she is to all of us.