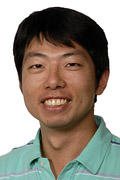 Jaehoon Lee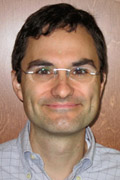 David Taylor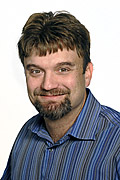 Shale Dames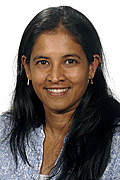 Begum Durgahee
RootsTech Contest Winners
RootsTech is a family history conference regarding family history tools and techniques, research, and connecting with experts. This year's Rootstech is the 3rd conference (March 21-23, Salt Lake City Convention center). 
Contest
The Developer Challenge of the conference encourages developers to create an application or service that introduces a compelling new concept or innovation for family history. An application should help people engage and succeed in  efforts to discover, preserve, and share their family history. 
http://rootstech.org/challenges/overview  
Our application : OurFamilyHealth
OurFamilyHealth is a web application that helps Intermountain Healthcare's patients to document and share their family medical history. It has been extended to connect to FamilySearch and retrieve family history information directly from the Family Tree. This will help users to better understand their personal health risks by quickly capturing important medical details in their family tree.
Team members are:
 - Jaehoon Lee:  Jaehoon is a current BMI Certificate Student
 - David Taylor: Graduate of the BMI PhD program
 - Nathan Hulse (Project manager): Graduate of BMI PhD Program
Result
Nearby 20 applications were submitted. The Rootstech selected three winners for each category of "Find" "Reserve" "Share." The above team won a prize for "Reserve" category and got $1,000.
Myelodysplastic Foundation 
Shale Dames (BMI PhD Student) was awarded 5000 Euros (US $6550) for the TITO BASTIANELLO YOUNG INVESTIGATOR AWARD. Shale will present his paper "Detection of mtDNA Variants Between CD33+ and CD34+ Cell-Sorted Populations in Patients with MDS" at the 12th International Symposium on Myelodysplastic Syndromes in Berlin, Germany on May 10, 2013, where he will also receive his award. Shale developed a clinical assay and bioinformatics pipeline to reproducibly detect low level heteroplasmy in mitochondria using Next Generation Sequencing.  
Faculty of the Future Scholarship
Begum Durgahee (BMI PhD student) was named as one of 67 Faculty of the Future 
Faculty for the Future fellowships are awarded to women from developing and emerging economies who are preparing for PhD or post-doctoral study in the physical sciences and related disciplines at top universities for their disciplines abroad.
Launched by the Schlumberger Foundation in 2004, the Faculty for the Future community now stands at 257 women from 62 countries, and grows steadily each year.
The long-term goal of the Faculty for the Future program is to generate conditions that result in more women pursuing scientific disciplines. Grant recipients are therefore selected as much for their leadership capabilities as for their scientific talents, and they are expected to return to their home countries to continue their academic careers and inspire other young women.
The Schlumberger Foundation is a nonprofit entity that supports science and technology education. Recognizing the link between science, technology, and socio-economic development, as well as the key role of education in realizing individual potential, the Schlumberger Foundation flagship program is Faculty for the Future.
Both Shale Dames and Begum Durgahee are part of Dr. Karen Eilbeck's Lab.
Congratulations to all!