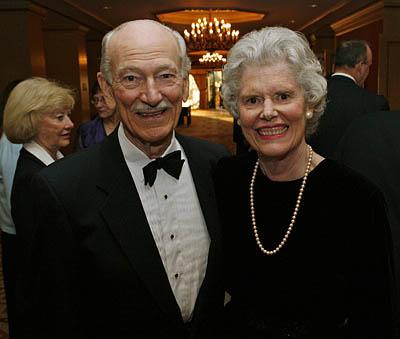 Richard A. Fay and Carol M. Fay
The Department of Biomedical Informatics would like to express our greatest appreciation to Mr. and Mrs. Richard A. Fay for their generous gift in the amount of $300,000.  The interest from this endowment will be used to support outstanding graduate students' training in the Department for years to come.  The recipients will be chosen by a committee selected by the Department Chair. 
The Endowed Graduate Fellowship was established by Mr. and Mrs. Fay to honor Homer Warner, MD, PhD , the first chair at the University of Utah, Department of Biomedical Informatics. Dr. Warner passed away on November 30, 2012.  The Fay's chose to support Biomedical Informatics because Dr. Warner used the same engineering principles in his work that Richard Fay uses with his "FayTrade" computerized stock trading system. The Fays also support Biomedical Informatics because it is at the forefront of innovation for the new direction in healthcare.