The Hospital Medicine Track is designed to train the next generation of leaders in Hospital medicine. The track combines career development, targeted clinical rotations, and protected learning time to prepare residents for careers in inpatient medicine.
The curriculum of the Hospital Medicine Track is designed to provide residents with the knowledge and skills to thrive as a hospitalist. This includes protected learning time with sessions on point-of care ultrasound, quality improvement and patient safety, and clinical teaching. Multiple modalities, including online modules, didactics, small group sessions, and hands-on application will be used to solidify concepts taught.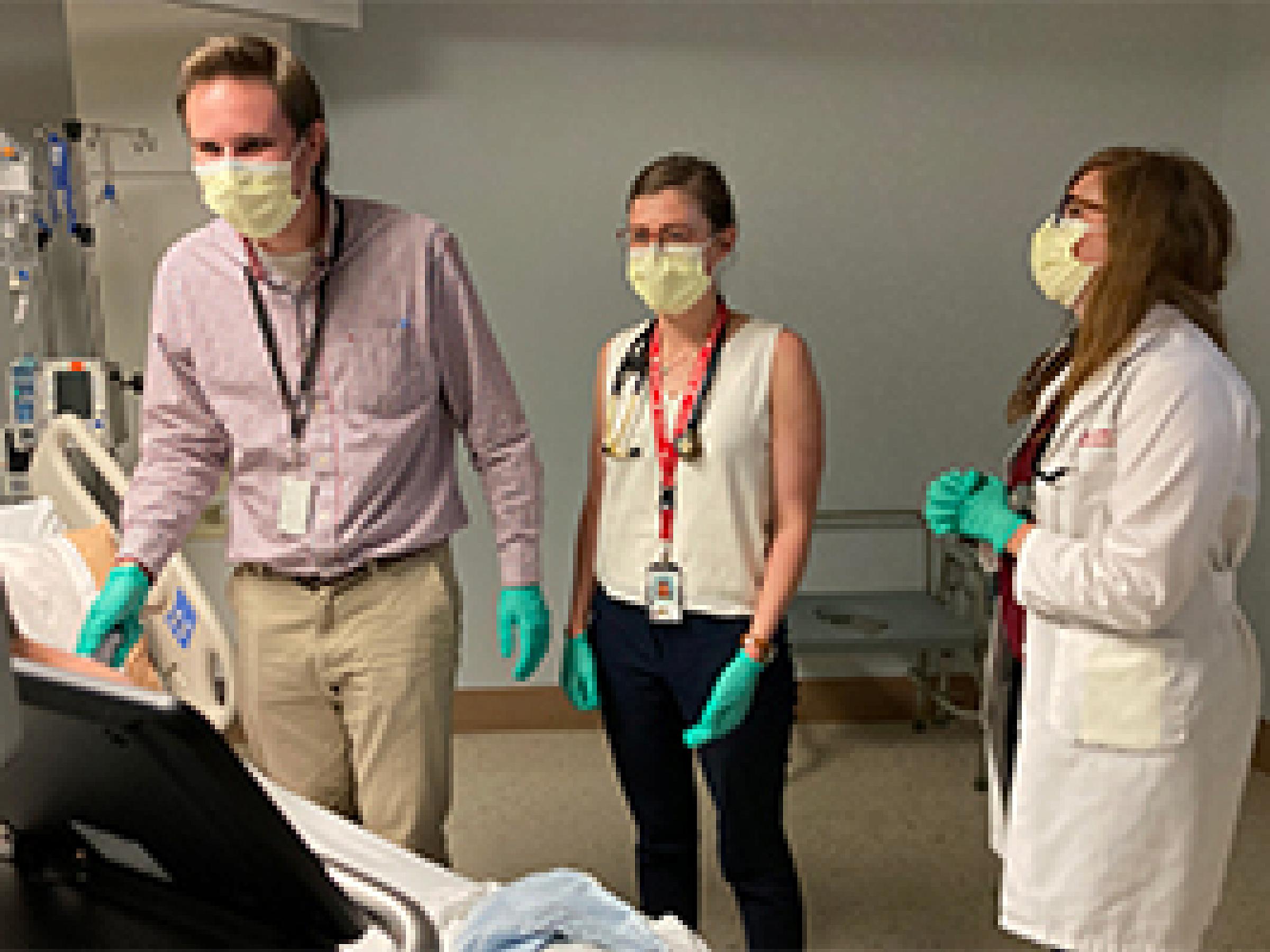 Components of the Hospitalist Track include quality improvement, career development and clinical rotations.
Principles of quality improvement will be taught by a senior value engineer and clinical faculty and residents will have an opportunity to participate in a quality improvement project with a faculty mentor. Residents will also complete the Institute for Healthcare Improvement (IHI) Basic Certificate in Quality and Safety.
Career development efforts are focused on exploring hospitalist job opportunities and preparing residents for the application process. In addition, residents will participate in 1:1 career mentoring. As several residents pursue careers in academic medicine, residents will participate the Stanford Faculty Development certificate program in clinical teaching. Finally, Residents gain experience in point of care ultrasound through small group bedside ultrasound teaching.
Residents participating in the hospital medicine track will complete several clinical rotations, including palliative care, consult medicine, sixteen weeks of ICU training, and an inpatient ward rotation on a hospitalist-only service. In addition, residents will complete a procedural elective to hone their skills in paracentesis, central venous access, thoracentesis and lumbar puncture.
Kellen Sullivan: Hospitalist, Legacy Salmon Creek Medical Center, Vancouver, WA
Michael Hagan: Hospitalist, St. Luke's Boise Medical Center, Boise,
Kasey Stoutin: Hospitalist, University of Utah
Annie Hendryx: Hospitalist, St. Charles, Bend, OR
Marie Moulton: Hospitalist, St. Charles, Bend, OR
Guinn Dunn: University of Utah
Taryn Young: University of Utah
David Haak: Chief Medical Resident
Alex Ryden: Chief Resident in Quality and Safety, SLC VA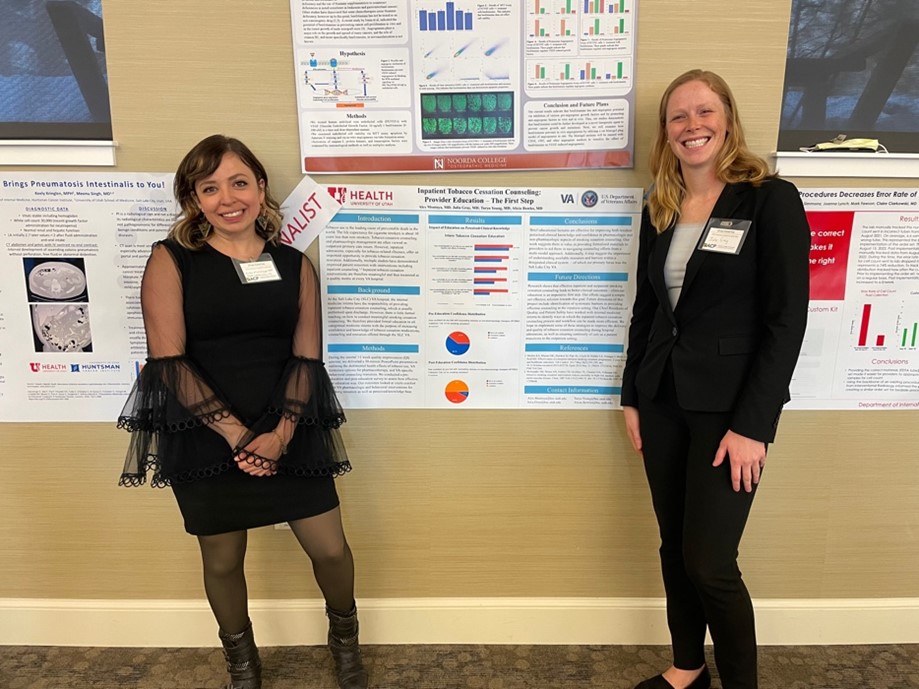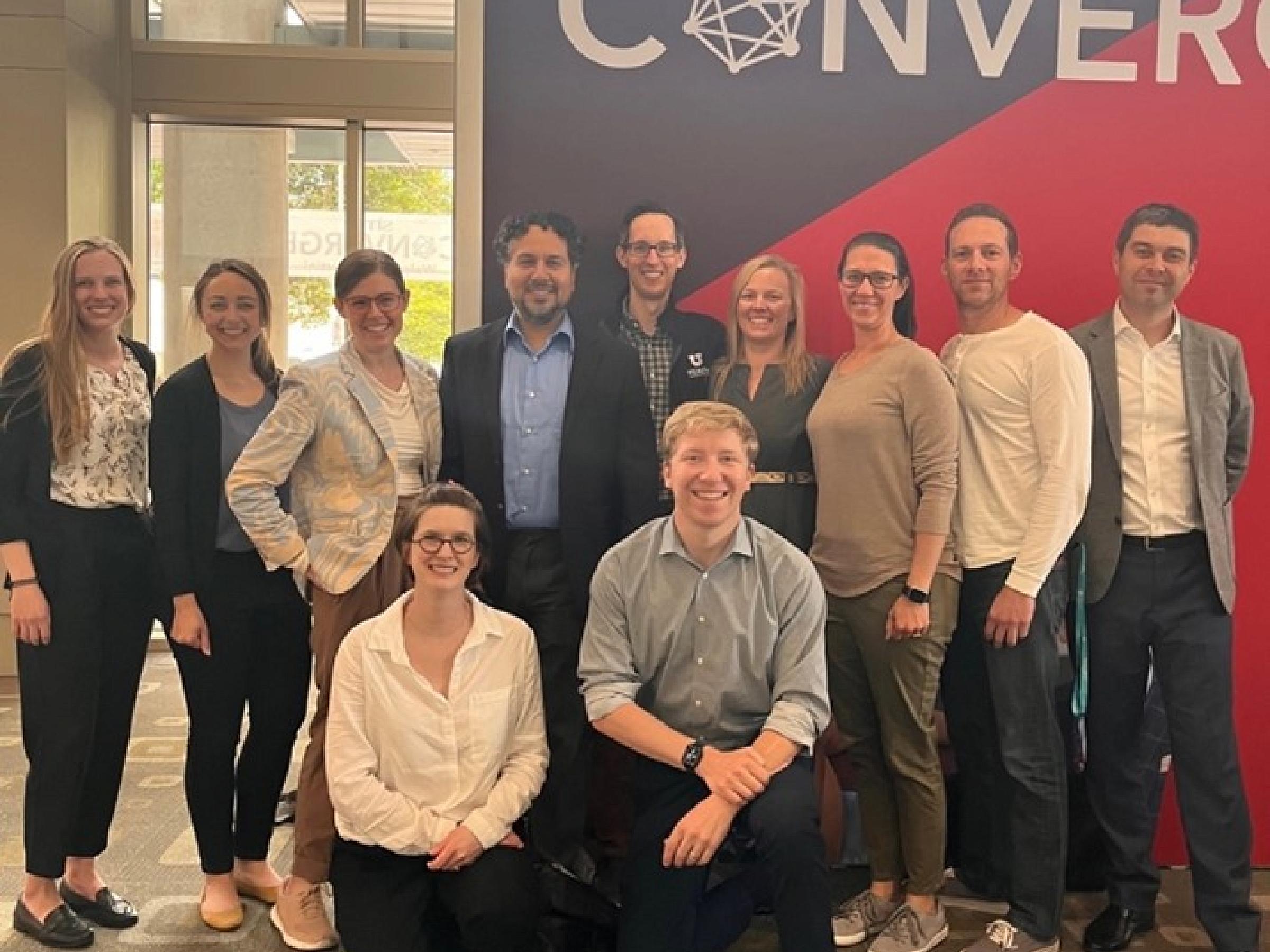 Application Process for Categorical Tracks
Prospective applicants for tracks (Global Health, Primary Care, and Hospital Medicine) should apply to the conventional categorical residency program (1732140C0) in the NRMP Match. Once you have joined our program, you will apply to the track of your choice during your PGY1 year. Track activities will begin during July of your PGY2 year.