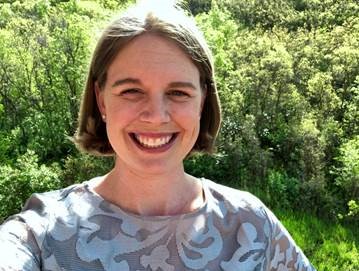 Hello School of Medicine Faculty,
For those of you I don't know, I'm Kerry Whittemore. I am a pediatrician at the Redwood Health Center as well an Assistant Director for RUUTE (Rural and Underserved Utah Training Experience) at the SOM. As part of my role there, I am the host of a new podcast we are launching today called M.ED: Medical Education for the Practicing Clinician.
This podcast will deliver free continuing medical education (CME), up to 10 hours per year, in a new and innovative way. Topics will be broad and not specialty specific. Think of it as some of the fun, interesting and useful multidisciplinary classes you took in medical school but applicable to your life as as a practicing clinician.
Topics that will be covered include telemedicine (which is available now), physician wellness, diversity in medicine, medical student wellness, the clinician as educator, medical education during the time of COVID, and more.  Each episode will be 30 minutes or less and will be available on Tuesdays.
We would love it if you'd give it a listen.  Because of how podcast algorithms work, the more people download and subscribe at the beginning of a podcast launch, the better.
If you have a topic that you'd like to discuss as a guest on the podcast, please email me at kerry.whittemore@hsc.utah.edu.
On behalf of myself and the entire RUUTE team, I'd like to thank Dr. Karly Pippitt and Dr. Terry Box in the office of Community Faculty, Dr. Richard Wiggins and Marci Fjelstad in the CME office and Dr. Samuelson for their generous support and collaboration on this project.