She continues to solidify her legacy of prioritizing the safety and well-being of workers and businesses
Utah state Sen. Karen Mayne is stepping up to the plate with national and global impacts in occupational safety and worker well-being. On Monday, May 2, she was front and center teaching in the first American Occupational Health Conference ever held in Salt Lake City. Her purpose: help attendees understand how to develop a comprehensive occupational and environmental health and safety and occupational medicine legacy program. That's precisely what she's been doing for years with the Rocky Mountain Center for Occupational and Environmental Health (RMCOEH) that is jointly operated by the University of Utah and Weber State University. In fact, Sen. Mayne, who is a member of the center's Advisory Board, sponsored recent legislation (S.B. 258) that was approved by the Utah Legislature to provide undergraduate safety training. She has also used her secret bipartisan sauce to garner overwhelming support for $2 million in ongoing funding for RMCOEH through annual appropriations (H.B. 003).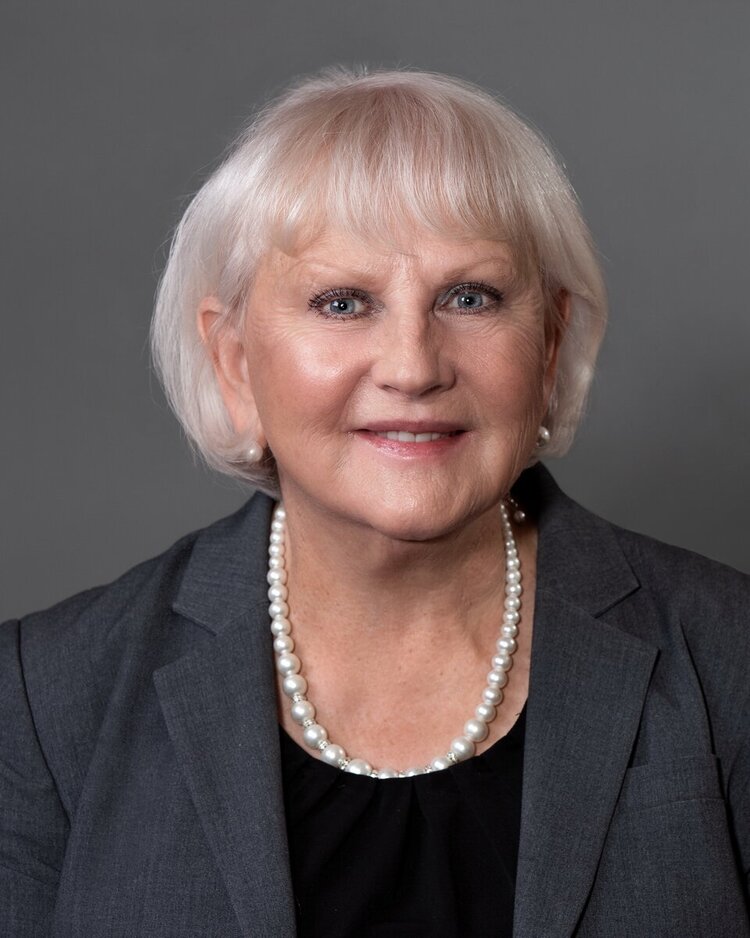 Assisted by Advisory Board Chair Dennis Lloyd (WCF Insurance executive vice president) and members Jeff Worthington (Utah AFL-CIO president) and Don Marano, she taught how RMCOEH was founded in 1977 and its foundation and initial research were fostered in part by the work of her late husband, Eddie P. Mayne, who helped get researchers into Kennecott Copper Mine and other Utah industries. She talked about partnerships between RMCOEH and Workman's Compensation Insurance, the Church of Jesus Christ of Latter-day Saints, Rio Tinto, and more than 500 other businesses and labor groups in Utah. Specifically, she explained how the partnerships between business and labor are critical to developing the support necessary to pass legislation to both establish a program like RMCOEH and develop funding support such as the recent appropriations.
The need for centers for the improvement of the health and well-being of workers is not isolated to Utah and other areas in the United States. This became abundantly clear as Sen. Mayne and the other panelists responded to questions from representatives from other countries. For example, attendees from South Africa noted the uniqueness of RMCOEH and spoke of taking the lessons home with them. The South African higher education training model often insulates academic research and training from its industries, including the country's huge mining industry. Australian attendees said they learned similar lessons during the session, while also noting the same issues, which are a suboptimal challenging legacy of the system that governs education in so many countries. In contrast, the training model for RMCOEH brings together industry, research, and academics to develop graduates who can enter the workforce and immediately improve the health and well-being of the workers in their organizations.
The senator and others pointed out that RMCOEH leads the U.S. in training doctors in all areas of practice, including in clinics, hospitals/medical centers, industry, worker's compensation insurers, the National Institute of Occupational Safety and Health (NIOSH), the Occupational Safety and Health Administration (OSHA), and general education and research. The overarching goal is to develop graduates who follow the vision set forth by organizational founders represented in industry. Specifically, four core principles are key to the development and sustaining of a legacy program like RMCOEH as noted by Lloyd: 1. Do the right thing, 2. Think and act for the future, 3. Relationships are our strength, and 4. People matter most.
Among the people affiliated with the RMCOEH who most exemplify those principles is Sen. Mayne. She continues to solidify her extensive legacy of prioritizing the safety and well-being of Utah workers and businesses, and her actions make clear that she believes people matter most.