Moser, who died in March, left mark on academia and U.S. Air Force
Those who knew Dr. Royce Moser, Jr., during his time leading the Rocky Mountain Center for Occupational and Environmental Health did not often hear him concede failure or admit that a problem was too challenging to overcome. 
An Air Force veteran, he was prone, instead, to rolling up his sleeves and making a confident declaration.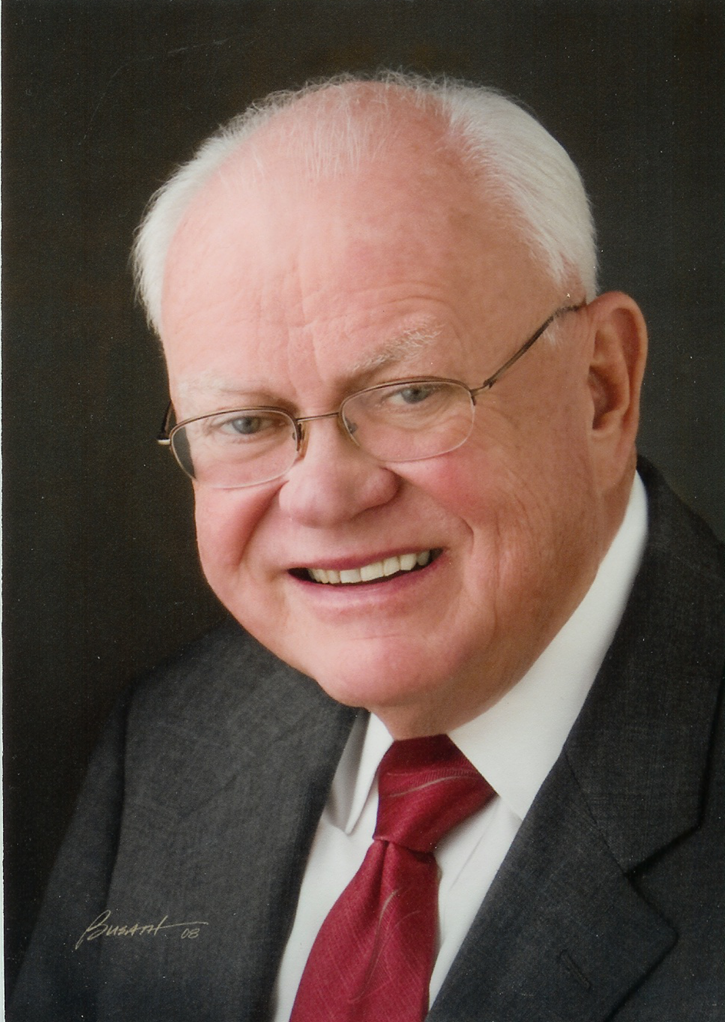 "He brought a polite and firm military certainty of, 'We're going to get this done,'" said Dr. Kurt Hegmann, who succeeded Dr. Moser as RMCOEH's director in 2003. "That's one of the beauties of the military background is people don't take wobbly answers. The answer is, 'We're going to do it.'"
That philosophy helped Dr. Moser, MD, MPH, take the center to new heights — and will long be remembered by those who benefited from his leadership and wisdom. Dr. Moser, who led RMCOEH for 16 years amid a distinguished career that saw him leave his mark on academia after rising through the ranks of the military, died in March. He was 86. 
Dr. Moser was the director of RMCOEH from 1987 to 2003, shepherding it through its adolescent years and helping cement its status as one of the top National Institute for Occupational Safety and Health Education Research Centers in the nation. RMCOEH developed a half-dozen new graduate courses and secured research grants in his tenure. He also published research during that time, as well as his seminal textbook of health and safety program management. 
But overseeing the center was not his only role in that era. RMCOEH had far fewer faculty at that time, meaning he often performed multiple jobs. At one point, he directed both the occupational medicine residency program and the occupational medicine program in addition to his duties as the center's head.  
"When things are that thin, all you have to do is have one person retire, quit, get sick and you have a problem," Dr. Hegmann said. "Doing all those jobs, that's getting to be a little much. But he still always accomplished the goals and had a fabulous disposition."
Dr. Moser retired as an emeritus professor in 2008 but continued teaching — notably the Administration and Management of Health and Safety Programs course — for several more years, remaining a frequent and welcome sight on campus. 
"We're lucky we got as much teaching time out of him as we did," Dr. Hegmann said. "And we're way better off for having had him lead us and mentor us, and for knowing him."
Born in Versailles, Missouri, in 1935, Dr. Moser as a youth worked on his family farm, developing traits that would serve him well the rest of his life — including common sense and a practical approach to problem-solving. An interest in medicine led him to Harvard College, where he received his bachelor's degree before earning a medical degree from Harvard Medical School and a master's in public health from the Harvard School of Public Health. 
Prior to entering academia, he put his skills to use for his country. Dr. Moser became a physician in the Air Force in 1962 amid the height of the Cold War and eventually was stationed in Vietnam, where he flew more than 2,000 missions as a flight surgeon. He later served at the U.S. Air Force School of Aerospace Medicine in San Antonio and ascended to the rank of colonel, becoming the school's commander. He retired from the military in 1985, taking with him two Legion of Merit awards, given to military members for outstanding service. 
Dr. Moser also held leadership positions within a variety of medical organizations at various points in his career. Among them: the Society of U.S. Air Force Flight Surgeons, the American College of Occupational and Environmental Medicine and the Aerospace Medical Association. In 2020, the Aerospace Medical Association bestowed on him the prestigious Louis H. Bauer Founders Award for his contributions to aerospace medicine, one of a litany of honors that underscored his professional achievements. 
For all his accolades and accomplishments, however, Dr. Moser carried a self-effacing demeanor that put others at ease. Dr. Hegmann recalled one anecdote about a decade ago in which a visiting NIOSH official, Margaret Kitt, expressed excitement at the prospect of meeting Dr. Moser, declaring him "a legend."
"I called up Royce," Dr. Hegmann said, "and said, 'Margaret wants to see you. She says you're a legend.' And he says, 'Yeah, that just means I'm really old!'"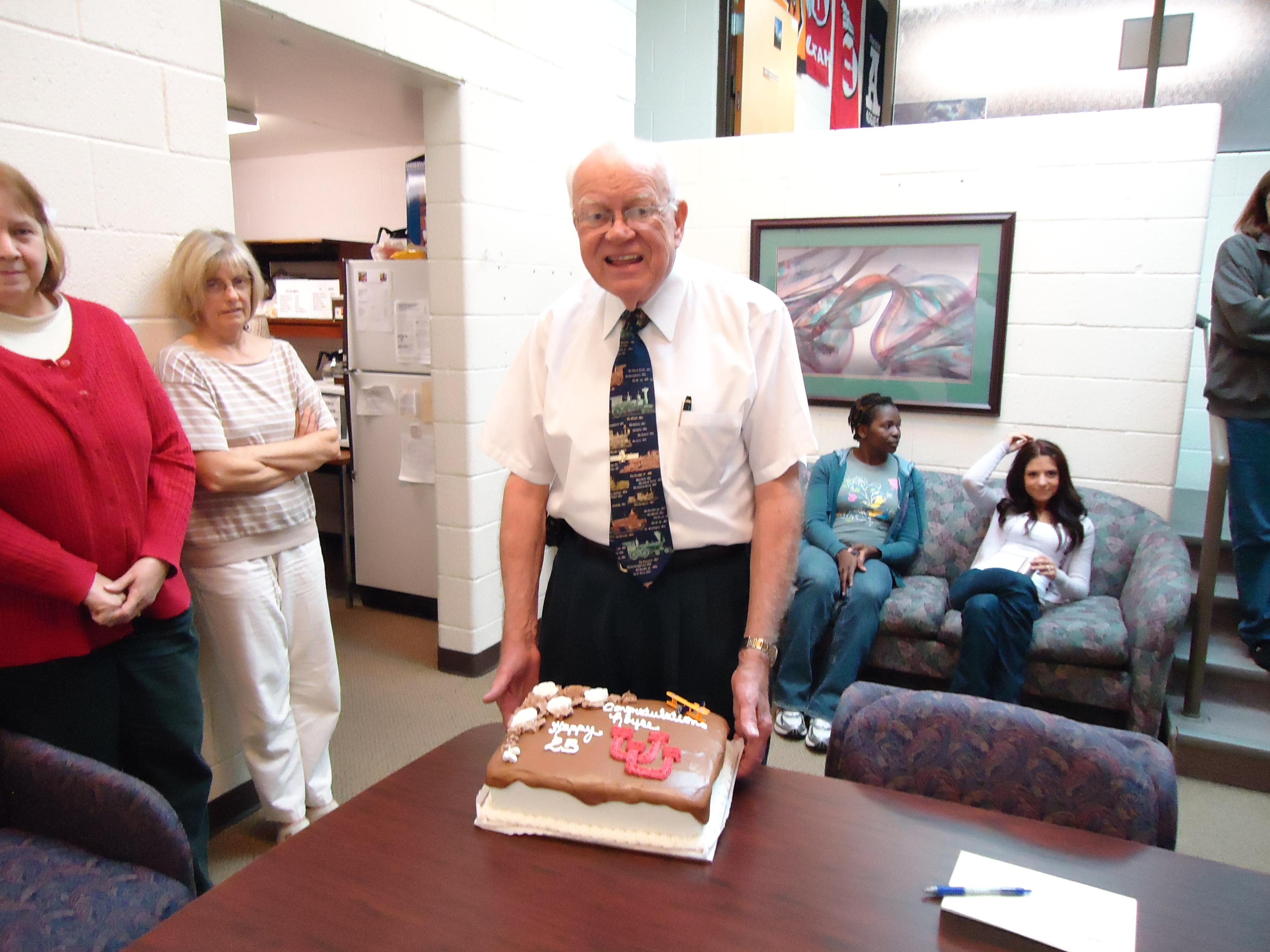 His good-natured spirit rippled through the center as those around him saw the importance of treating others with kindness.  
"It allows an entire organization to blossom because everybody now has a role model as well as a benchmark to work to achieve," Dr. Hegmann said.
Added Dr. Matt Thiese, RMCOEH's chief operating officer, who arrived at the center near the end of Dr. Moser's tenure as director: "He was so accomplished and so understated — just exceedingly humble, which just added to his personality. It made it fun to be a student, it made it fun to be a faculty member and a staff member. I looked forward to any interaction that I had with him."
Dr. Moser's passing leaves an empty space in RMCOEH that will not easily be filled. Dr. Hegmann said he is sad for the faculty and students who never got the chance to meet him. 
Yet students for the foreseeable future will likely become familiar with at least one element of his legacy. His textbook, Effective Management of Health and Safety Programs, now in its third edition, set a standard in the industry and continues to be used today. 
Likewise, the impact he left on hundreds of people who passed through RMCOEH's halls during his time here will remain. The admiration others held for him has been evident in the stories shared following his passing, and in the replies to an announcement from the center regarding his death. 
"He was wise, good natured, and down to Earth," wrote back one alum. "I used to stop by his office to pay my respects and on occasion an m&m or two. I picked up a couple of Board answers from library references he dropped as well. It was a privilege to know such a man."
Added another former student: "A truly wonderful man. I feel honored to have known him and to have been able to be his student. What a legacy!"