Molly Conroy Joins University of Utah Medical Group as Primary Care Integration Director
Dr. Molly Conroy will join the University of Utah Medical Group (UUMG) team as the Primary Care Integration Director.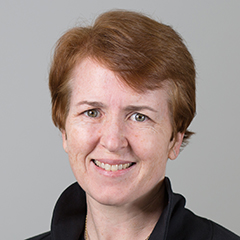 For the past year, Dr. Conroy lead an engaged team in deploying a more integrated primary care team model for the new Sugar House Health Center, slated to open this October. Leaders of primary care across the organization are working towards standardizing clinical practices, developing care team models, and managing referrals both within primary care and with specialty service providers. Dr. Conroy will continue to lead this group as a member of the UUMG leadership team as we move from conceptual to implementation phrases.
About Dr. Molly Conroy 
Dr. Conroy received her undergraduate degree from Stanford University and her MD from the University of Pennsylvania. She completed an Internal Medicine residency in the Primary Care Track at the University of California, San Francisco and a General Internal Medicine Fellowship at Harvard Medical School/Massachusetts General Hospital.

She is a practicing primary care physician and clinician researcher. She is professor of medicine and Chief of the Division of General Internal Medicine, where she is also the John Rex and Alice C. Winder Presidential Endowed Chair in Internal Medicine. She is an adjunct professor of Population Health Sciences, Division of Health System Innovation and Research. Dr. Conroy is committed to clinical research education, with an emphasis on programs to increase the diversity of our biomedical science community.