Originating in 2017, the Huntsman SportsFest is an annual walk/run/ride event raising money to support cancer research. 100% of every donation is used to fund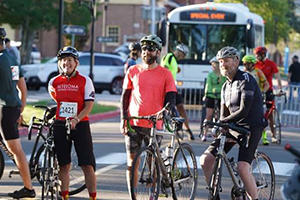 cancer research at Huntsman Cancer Institute. With a total of $507,203 raised, this year's SportsFest was a great success. Multiple disease teams at the Huntsman Cancer Institute took part in this year's event, including the Division of Hematology's Multiple Myeloma and Lymphoma/CLL groups. Each team was consisted of staff, patients, family, and friends all working together to help make a difference.
The Multiple Myeloma program had a team of 23 members, including 10 staff. With the help of 90 donations made, the team was able to raise just over $20,000, even though their original goal was $5,000. Funds donated to the Myeloma Program are planned to be used for Biobanking and the development of a novel ADC.
The biobank is a central resource supporting many labs in Hematology/BMT and other parts of our Institution. Its critical mission is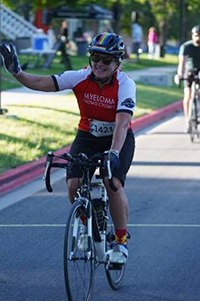 to provide a central repository of primary and relapsed cancer tissue samples to researchers at the Huntsman Cancer Institute and across the University of Utah Health System to initiate, develop and foster work to better understand of cancer oncogenesis and to develop cutting-edge therapies for patients.
Antibody-drug conjugates (ADC) represent a new class of drugs in myeloma that combine a chemo drug with a monoclonal antibody, allowing for more targeted killing of the cancer cell while minimizing off-target, healthy cell toxicity. This means less side effects to our patients and in many instances, better tolerance of therapy.
We are excited for what we have accomplished and look forward to next year!