From the Desk of Jess Davidson
Each month, one staff member from the Department of Internal Medicine will be highlighted in our staff recognition program called "From the Desk Of..." We are fortunate to have such talented staff members, and we want the rest of the department to get to know "the face behind the email."
May's featured staff member is Jess Davidson, an Administrative Assistant from the Division of Infectious Diseases.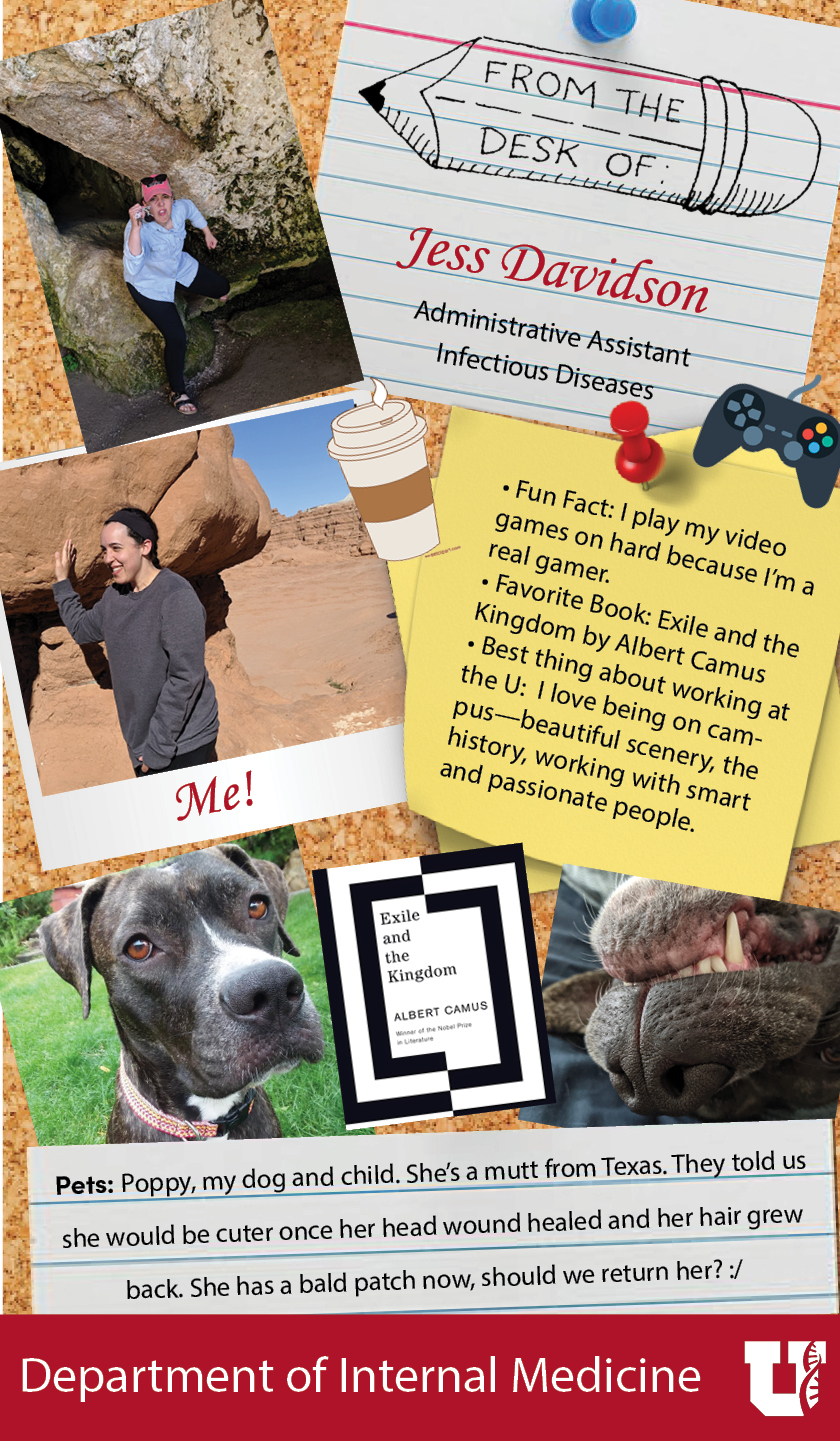 What is one fun fact about yourself? - I play my video games on hard because I'm a real gamer.
What is your favorite motto/quote? If I claim to be a wise man, it surely means that I don't know. -Kansas
What is the best thing about working at the University of Utah? - I love being on campus—beautiful scenery, the history, working with smart and passionate people.
What is your favorite book? Exile and the Kingdom by Albert Camus was one I really enjoyed recently.
Do you have any pets? Describe. – Poppy, my dog and child. She's a mutt from Texas. They told us she would be cuter once her head wound healed and her hair grew back. She has a bald patch now, should we return her? :/
Where do you work? – SOM, VA, SHHC, etc. – SOM
What is your favorite podcast and why? – Serial Killers… for light listening…
What's the best part of your job? – Helping people find solutions to problems.