From the Desk of Sara Frogley
Each month, one staff member from the Department of Internal Medicine will be highlighted in our staff recognition program called "From the Desk Of..." We are fortunate to have such talented staff members, and we want the rest of the department to get to know "the face behind the email."
June's featured staff member is Sara Frogley, Operations Manager from the Division of Nephrology.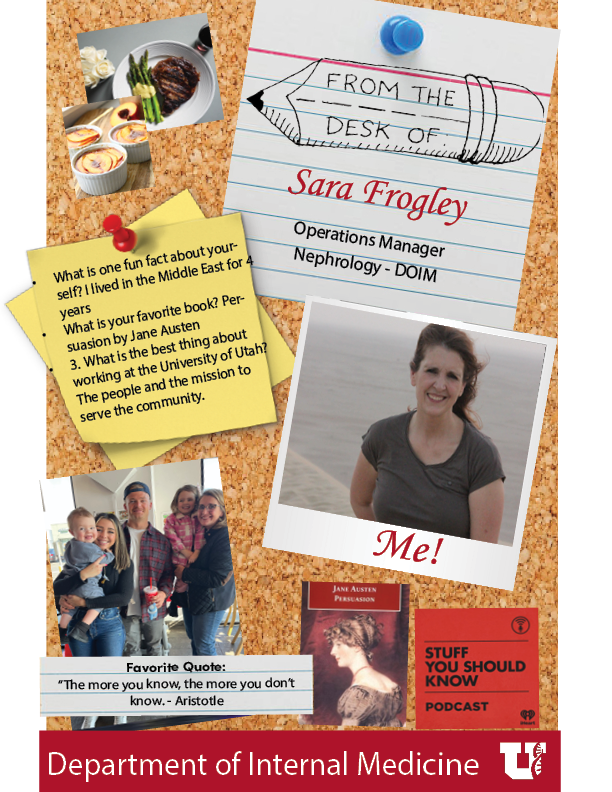 What is one fun fact about yourself? I lived in the Middle East for 4 years
What is your favorite motto/quote? The more you know, the more you don't know. - Aristotle
What is the best thing about working at the University of Utah? The people and the mission to serve the community.
What is your favorite book? Persuasion by Jane Austen
Do you have any pets?  No Pets, just family
Where do you work? – SOM, VA, SHHC, etc.  SOM, Division of Nephrology

If you could snap your fingers and become an expert in something, what would it be? I would want to be a cordon bleu chef.

What's your superpower at work and at home? I'm like the Flash. I try to get a lot completed in a day.