Internal Medicine APCs Recognized for Exceptional Clinical and Teaching Performance
Congratulations to this year's APC Excellence Awards recipients! This year's honorees, Jace Meng, Gretchen York, Laura Burton, Ditty Bannon, and Angela Chamberlain have all been recognized as exceptional advanced practice clinicians by the Department of Internal Medicine.
Advanced practice clinicians are a necessary component of any healthcare institution, and the department would like to honor these individuals for their exceptional work as APCs.
This year, the APC Excellence Awards Committee faced the challenging task of selecting the winners from a record-breaking pool of 11 nominations. Colleagues of these awardees submitted several compelling letters of support, attesting to their exceptional patient care and profound knowledge of their medical specialties.
Once again, we extend our heartfelt congratulations to these individuals for their remarkable dedication to our department and, most importantly, to the well-being of their patients.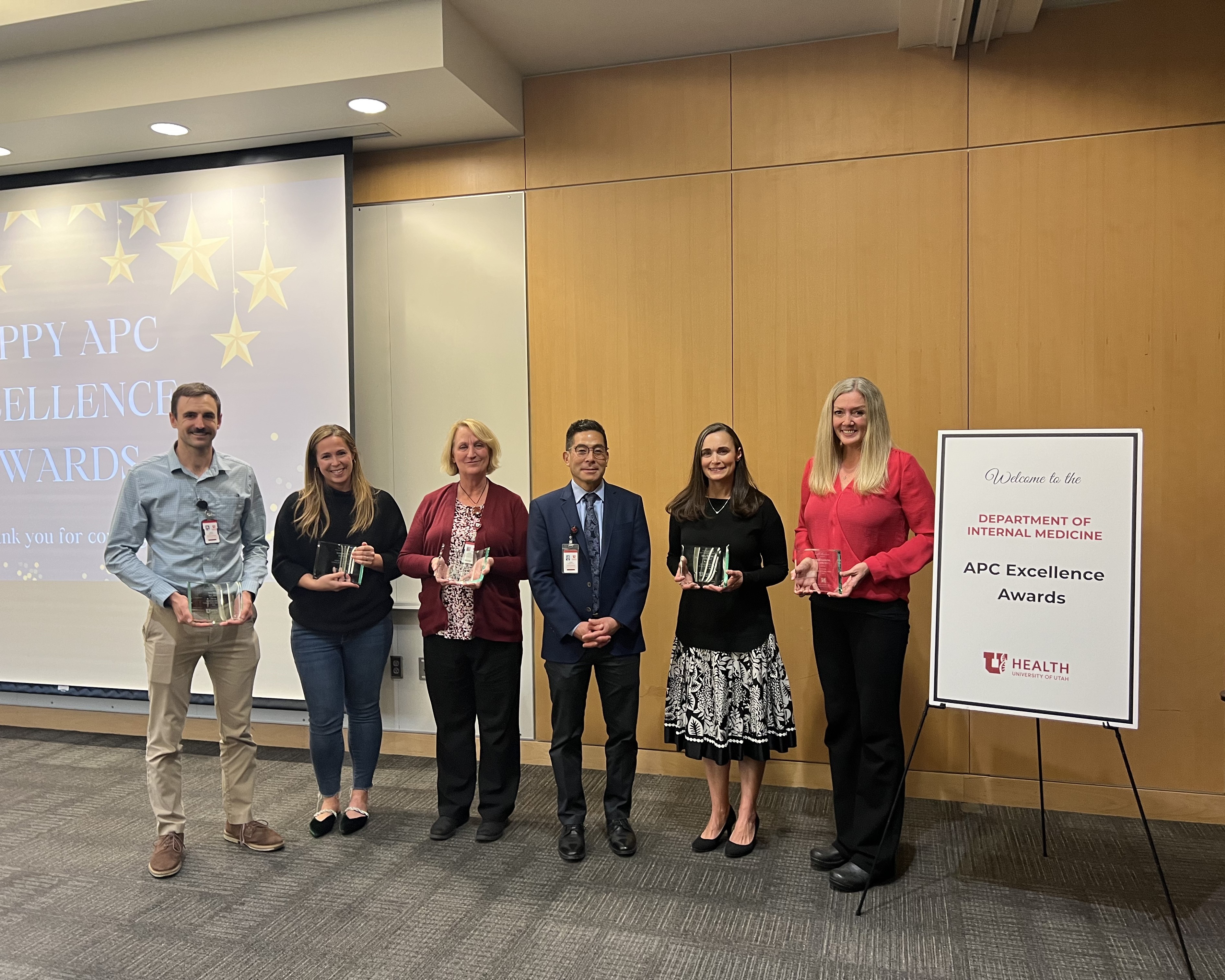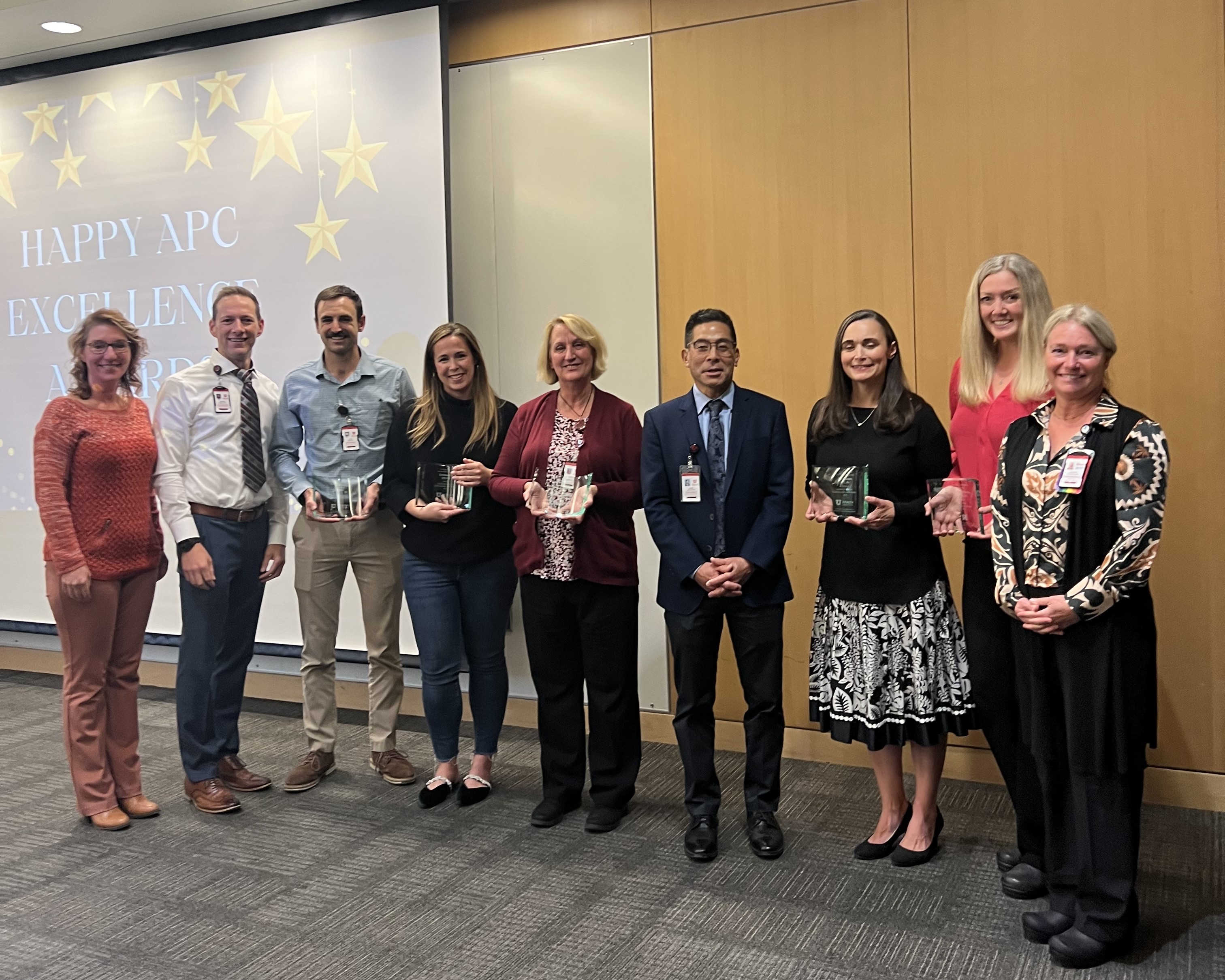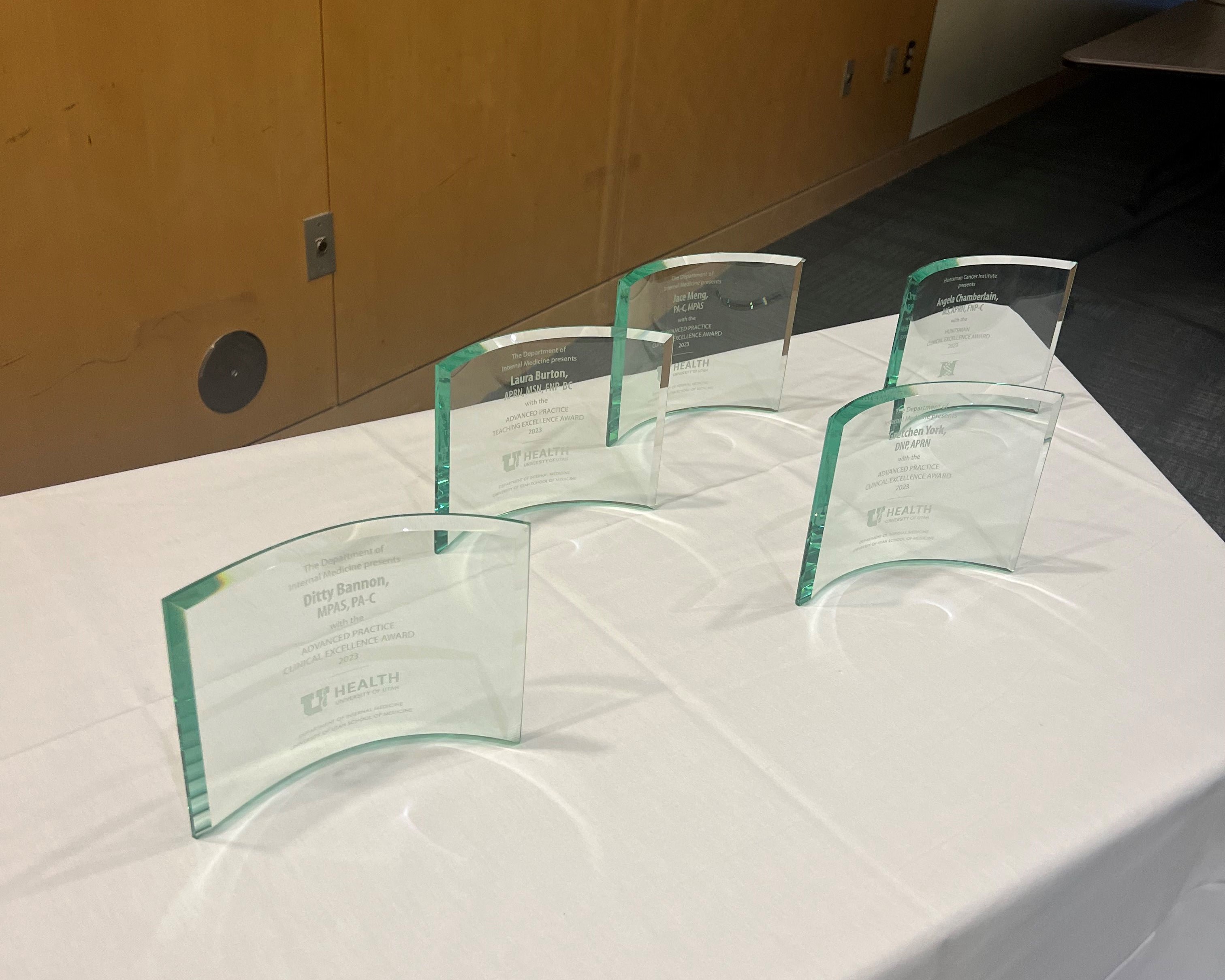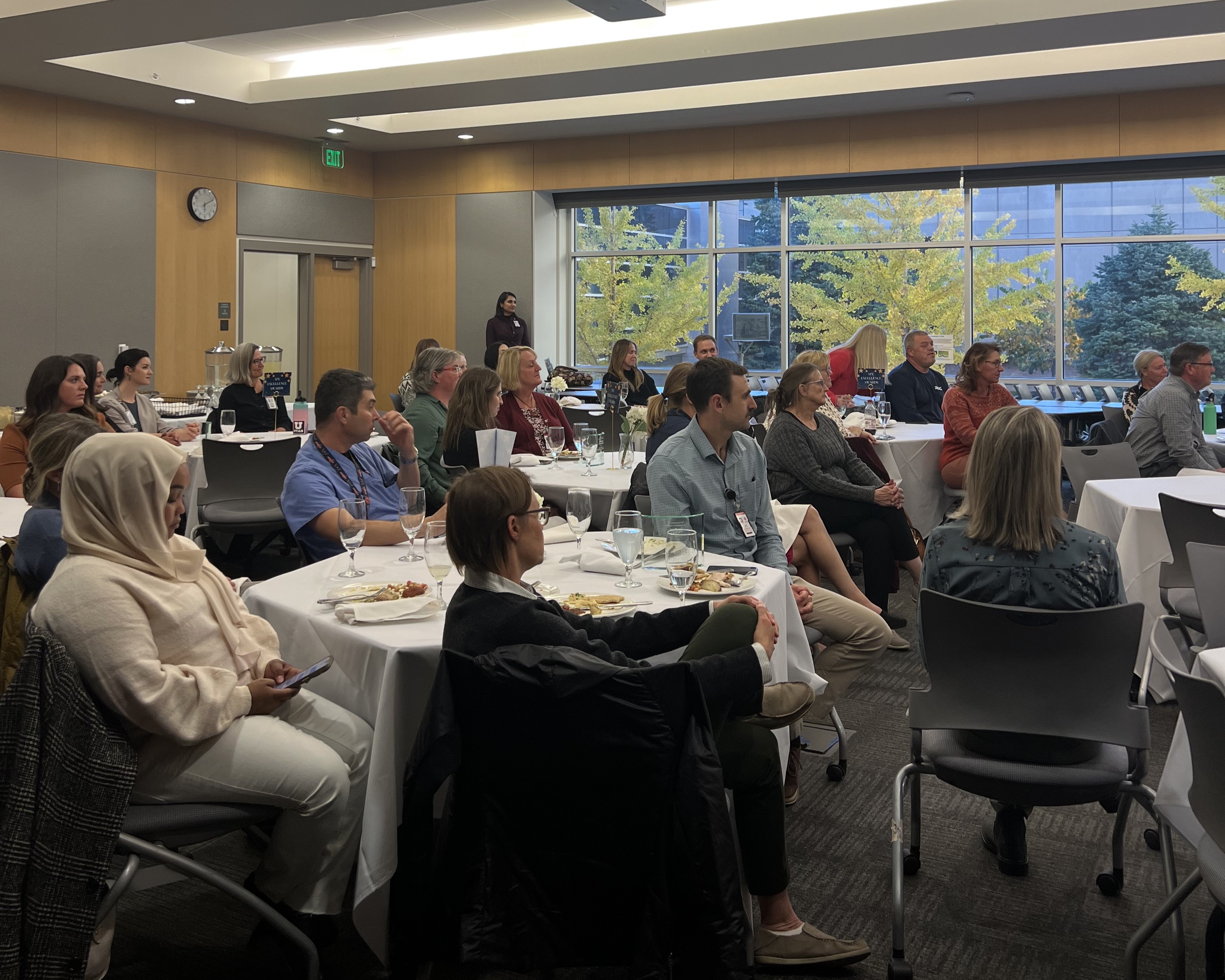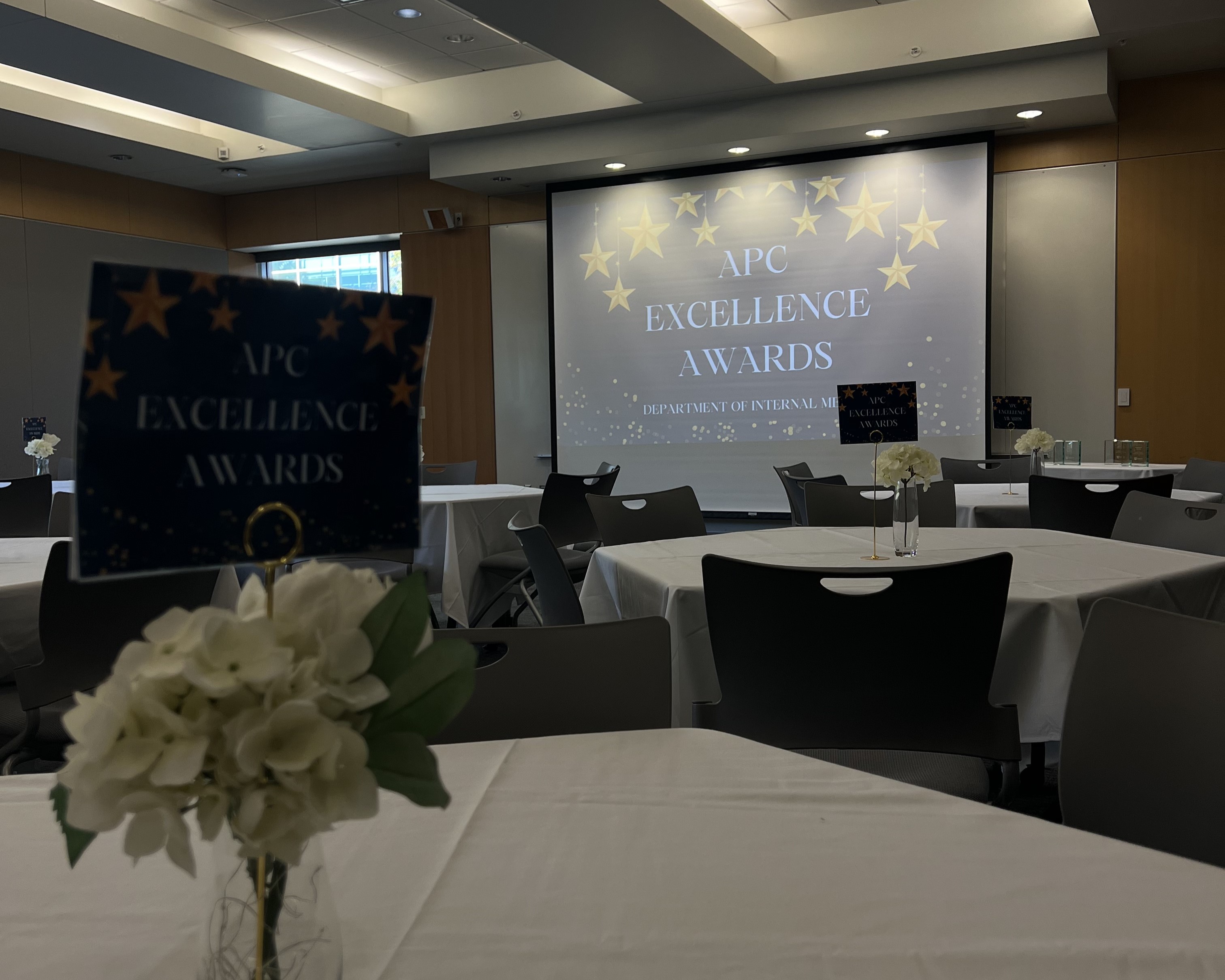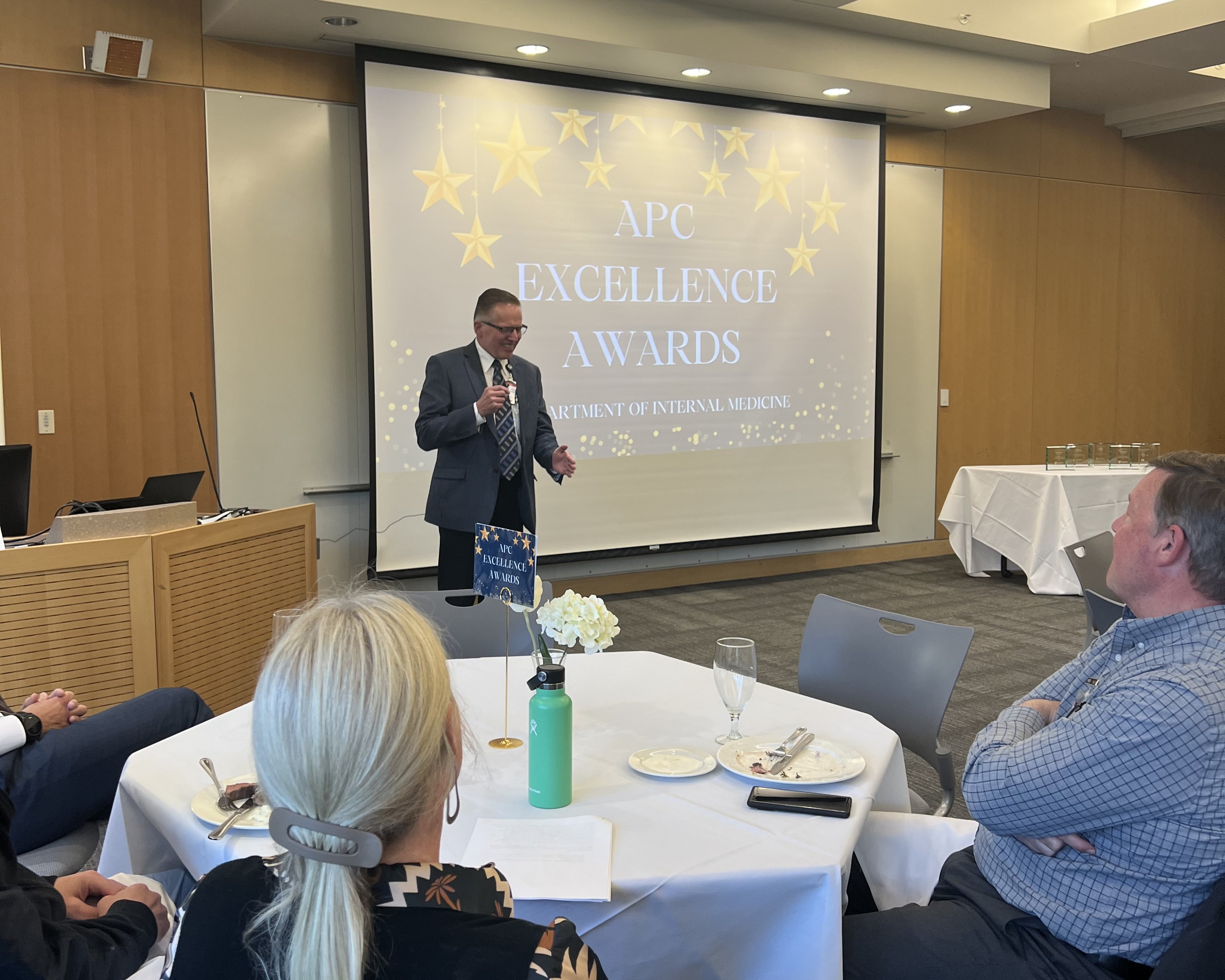 Jace Meng, PA-C, MPAS- Advanced Practice Clinical Excellence Award
Jace is a physician assistant in the division of General Internal Medicine.
He was born and raised in Montana, where he played outside in the mountains. While attending college in Bozeman, Montana, he obtained his EMT license to join the volunteer Ski Patrol at Big Sky Resort. What was a ploy to get a free ski pass fostered a love for medicine and led him to other careers, including wildland firefighting and working as a medical assistant at a community health center in Bozeman.
He attended PA school at the University of Washington, and his life experiences and clinical rotations led him to seek a career in hospital medicine, which required working as a team to care for complex patients. He followed his wife, Mesa, to Utah as she started her career in nursing at Huntsman Cancer Center, where they have been ever since exploring everything Utah has to offer with their dog Ava. Since completing his year-long fellowship in inpatient internal medicine, Jace has continued to expand his horizons by working in other challenging environments. He works part-time at Mountain West Medical Center, a limited-resource hospital with a four-bed ICU.
He traveled to New York on his time off to assist during the COVID-19 pandemic and has taken the position of associate lead of the internal medicine APCs. He also worked on a scholarly project accepted to be shown at the SGIM regional conference. He is excited to continue his work at the UU and beyond as the APC role grows and evolves.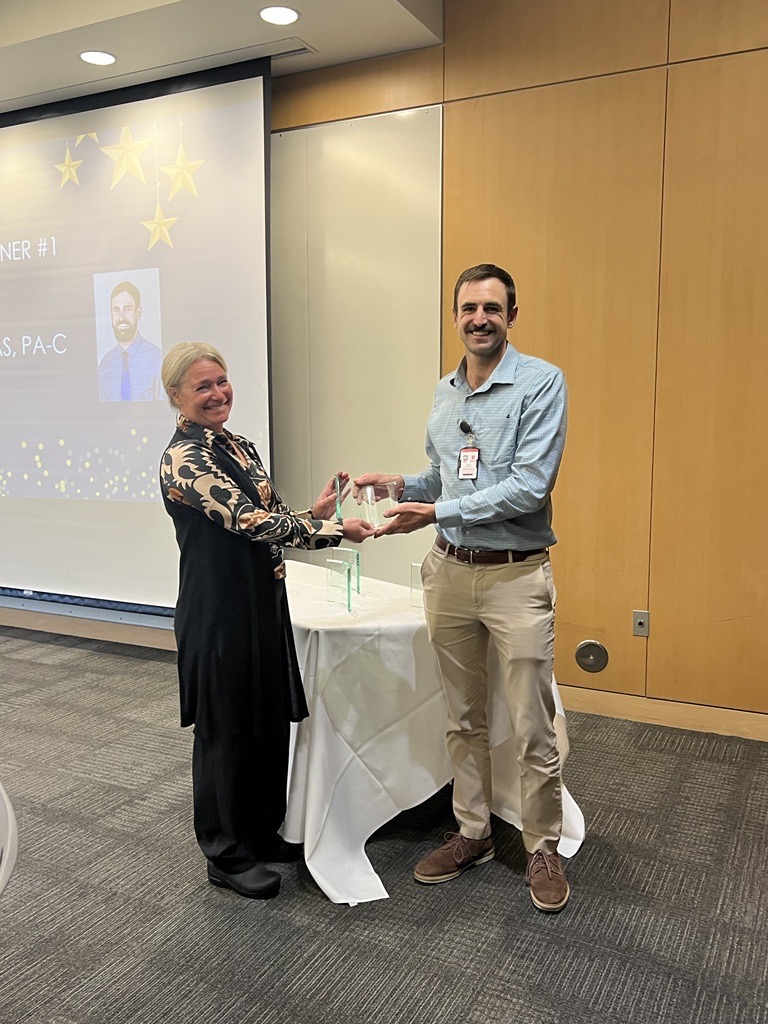 Ditty Bannon, MPAS, PA-C- Advanced Practice Clinical Excellence Award
Ditty is a physician assistant in the Division of General Internal Medicine. 
Originally from New Hampshire, Ditty started her career in 2009, after graduating from the University of Colorado's PA program. Her first job was doing inpatient internal medicine with the Hospitalist Group at Denver Health Hospital. She moved to Utah in 2011 and was fortunate to be one of the first APCs to complete a critical care post-graduate residency at the University of Utah. She helped open the Huntsman ICU and spent eight years building their APC team and honing her oncologic critical care skills.

She is honored to now be part of the Palliative/Supportive Oncology Care team and is passionate about helping patients with serious illnesses live their best quality of life. She also works as the APC lead for the team at Huntsman. Ditty has a special interest in helping patients and families navigate complex medical decision-making, symptom management, and end-of-life care.

When not at work, you can find her hiking, running, skiing, and cooking. She loves to be outdoors, and her husband and two young sons are the centers of her world.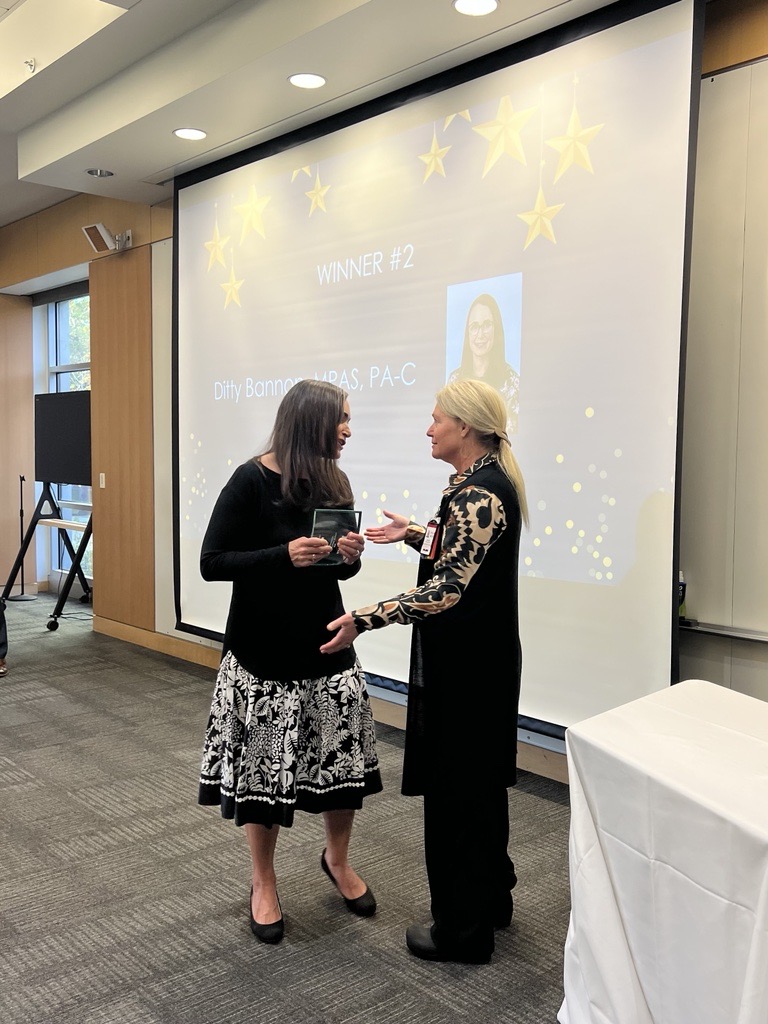 Laura Burton, APRN, MSN, FNP-BC - Advanced Practice Teaching Excellence Award
Laura is a nurse practitioner in the Division of Endocrinology, Metabolism and Diabetes. 
She began her nursing career at Westminster College where she earned both her BSN and MSN degrees. Laura has worked in a variety of settings but has worked for the University of Utah Health for most of her career. She started at the Utah Diabetes and Endocrinology Center in 2004. Later, she obtained her Certificate in Diabetes Education in 2006 and was the chair for the Utah Chapter of the Association of Diabetes Care and Education Specialists from 2015-1017. In 2018, Laura was honored by the Utah Nurse Practitioner Association as Outstanding Clinician of the year.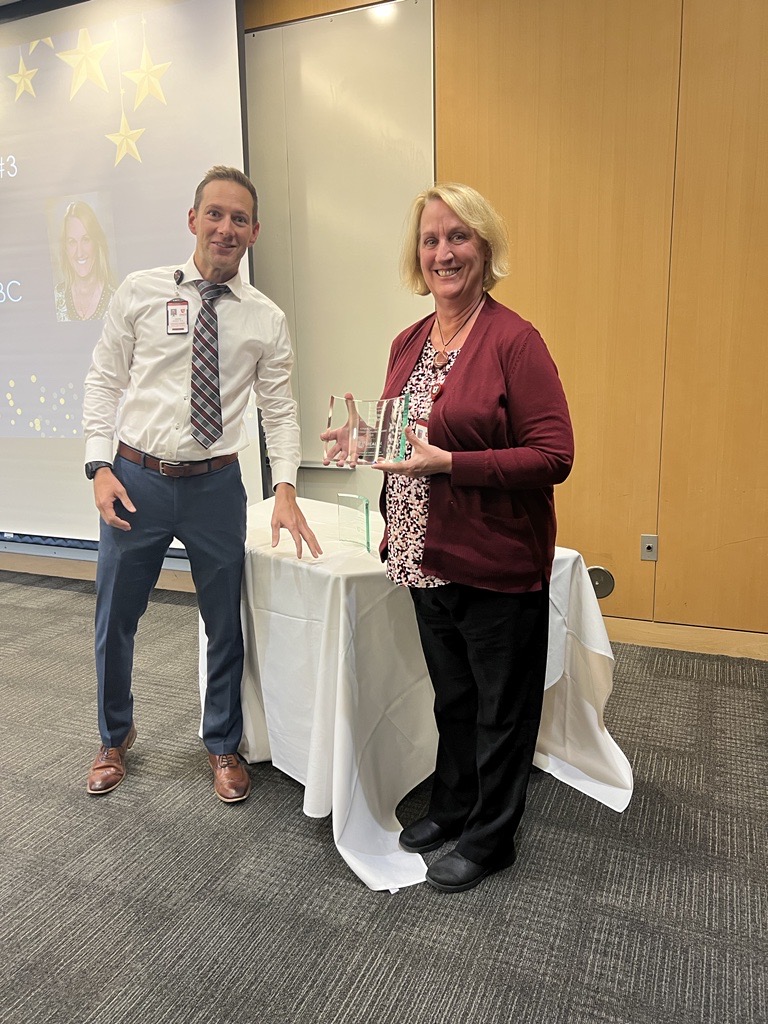 Gretchen York, DNP, APRN - Advanced Practice Clinical Excellence Award
Gretchen is a nurse practitioner in the division of hematology.
She began her career as a nurse practitioner in 2018 after graduating from the University of Massachusetts with her Doctorate of Nursing Practice. Living in Chicago at the time, she began working in Neurosurgery at Northwestern Memorial Hospital, providing outpatient care to operative and non-operative complex spinal deformity patients. She was fortunate to have excellent mentorship in that position and was awarded the Advanced Practice Provider Excellence Award in 2022.

She then relocated to the Salt Lake area in Fall of 2022 and joined the division of Hematology at the University of Utah.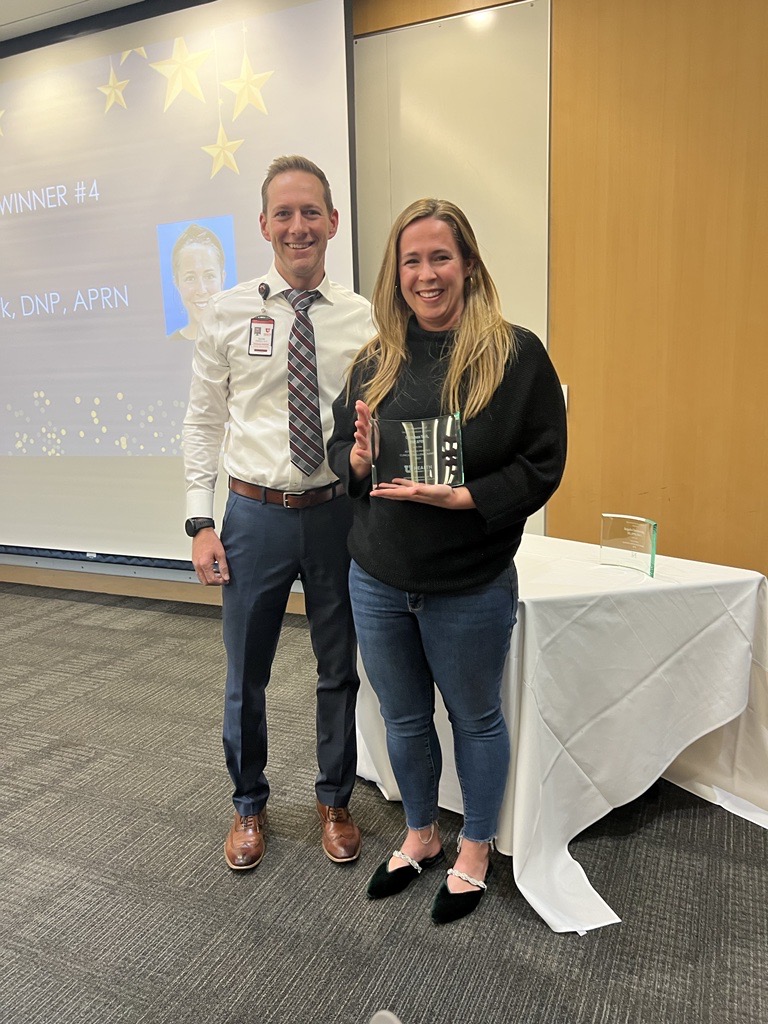 Angela Chamberlain, MS, APRN, FNP-C- Huntsman Clinical Excellence Award
Angela is a nurse practitioner at Huntsman Cancer Institute.
She started her medical career as a home health aide while working her way through college. She received her undergraduate degree from UVCC in 1999 and began her involvement with Hirsche Smiles Foundation, a local foundation similar to Operation Smiles. Her involvement with this group has lasted for over 20 years, and she has been on over 25 medical missions to Mexico and Guatemala, helping children receive much-needed surgeries for cleft lips and palates, burn scar contractures, and all forms of reconstructive surgery.

Angela received her RN and BSN from UVU. She worked in surgery in various roles, scrub, circulator, and first assistant for 18 years before receiving her APRN. While in graduate school, she was the DON and volunteered NP services for the Volunteer Care Clinic, a clinic that provides care for the underprivileged and uninsured. In 2015, she graduated with her FNP from BYU. 

After her first job as an APRN, Angela changed her specialty to Oncology as she felt drawn to it with many friends and family members affected by cancer. She worked for Revere Oncology and now has been with Huntsman at Home for almost 3 ½ years. She has come full circle with the beginning of her career in home health and has found great satisfaction in her current role.

When Angela is not at work, she is traveling, hiking, snowboarding, and enjoying time with friends and family.