Residents Selected As The Top 3 FY24 IM RESIDENTS RESEARCH PROGRAM Projects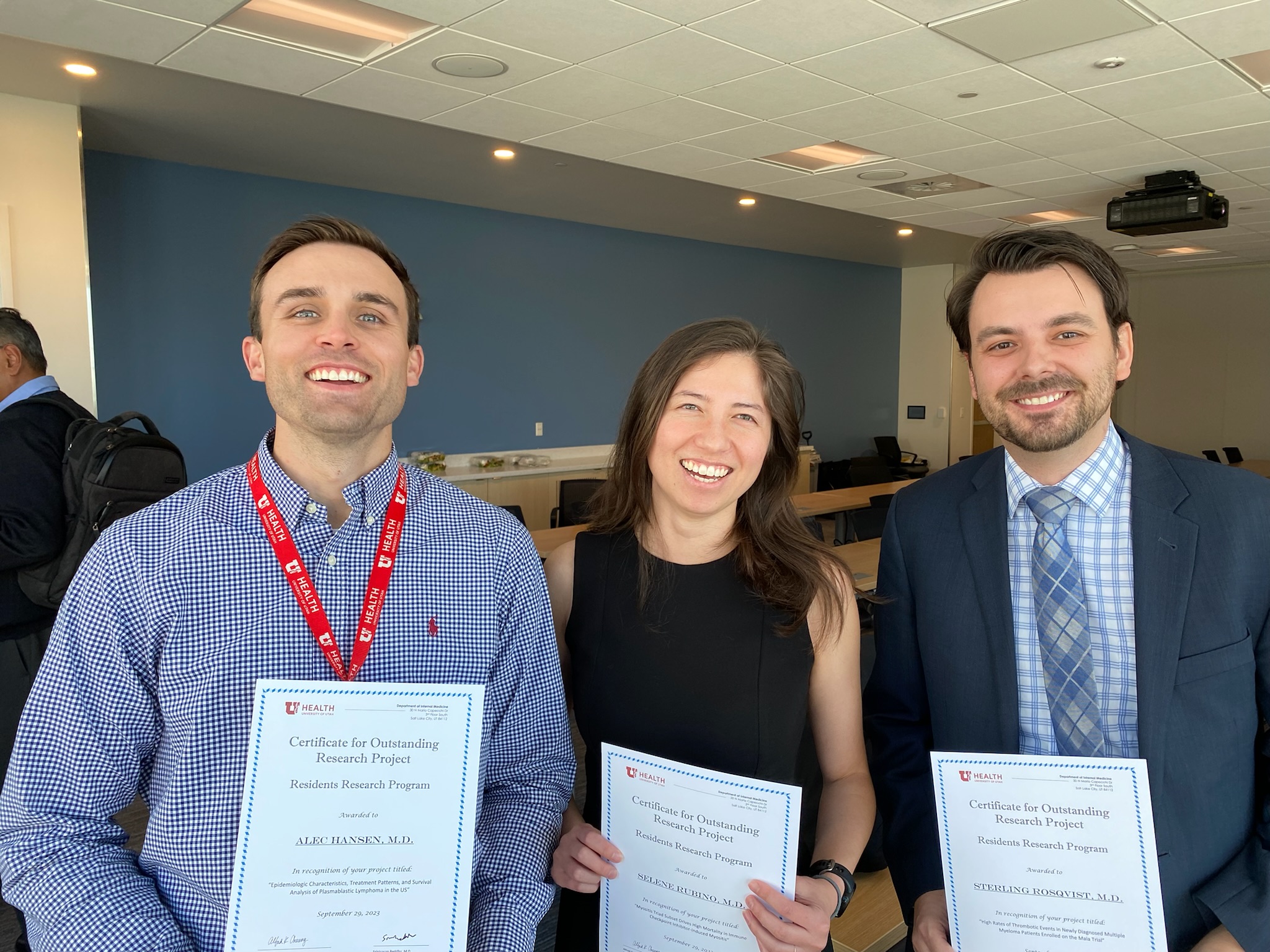 Congratulations to Alec Hansen (PGY2), Sterling Rosqvist (PGY2), and Selene Rubino (PGY3), who were selected as the top three projects for the FY24 IM Residents Research Program. They are doing exceptional work in helping improve patient outcomes.
Their following abstracts:
Alec Hansen, MD
Epidemiologic characteristics, treatment patterns, and survival analysis of plasmablastic lymphoma in the U.S.

Mentor - Lindsey Fitzgerald, MD
Selene Rubino, MD
Myositis Triad subset drives high mortality in immune checkpoint inhibitor-induced myositis.

Mentor - Tawnie Braaten, MD
Sterling Rosqvist, MD
High Rates of Thrombotic Events in Newly Diagnosed Multiple Myeloma Patients Enrolled on the Maia Trial.

Mentor - Douglas Sborov, MD, MS
These residents were also invited to present in the DOIM Chalk Talk on October 17th.
Congratulations to you and your mentors!