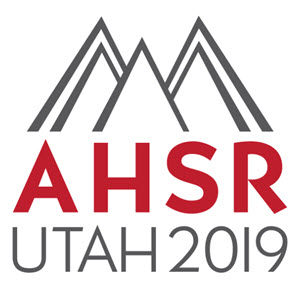 AHSR 2019 HAS COME TO AN END!
We would like to thank all those who attended and presented at the 2019 Addiction Health Services Research Conference! We had over 300 persons attend, making it one of the largest AHSR Conferences ever!
Check out this year's conference booklet and presentation's abstracts here and check out some of the presentations here.
All AHSR 2019 abstracts that were presented at the conference are now published in the Substance Abuse Journal. Please see https://www.ncbi.nlm.nih.gov/pubmed/31847783 for a summary of the conference as well as the accepted abstracts (as an online appendix to this article). We recommend the following format for citing the abstracts on your CV or subsequent work. As an example:
Lin L, Ilgen MA, Gordon AJ, Ignacio RV, Bohnert ASB. Comorbid substance use disorders in patients with opioid use disorder: association with treatment receipt. In: Garets M, Archer S, Kitchens C, Cochran G, Gordon AJ. The 2019 Addiction Health Services Research Conference: Insights, review, and abstracts. Subst Abus. 2019;40(4):469-472 (Supp 113). PMID: 31847783
[In this example, the PMID links to the main article and the "Supp 113" links to the page number of the supplemental online appendix where the abstract is found.]
Thank you for making AHSR 2019 such a success and we are looking forward to seeing all of you at next year's conference in Providence, Rhode Island! 
WE WOULD LIKE TO THANK THE AHSR 2019 SPONSORS:
| | | |
| --- | --- | --- |
| | | |
| Silver Sponsor | Silver Sponsor | Bronze Sponsor |
AHSR 2020 IS COMING!
Please save the date for the next Addiction Health Services Research conference, October 14th-16th, 2020, at the Graduate Hotel in Providence, RI. 

You can contact next year's planning team at ahsr2020@brown.edu

We look forward to seeing you there!